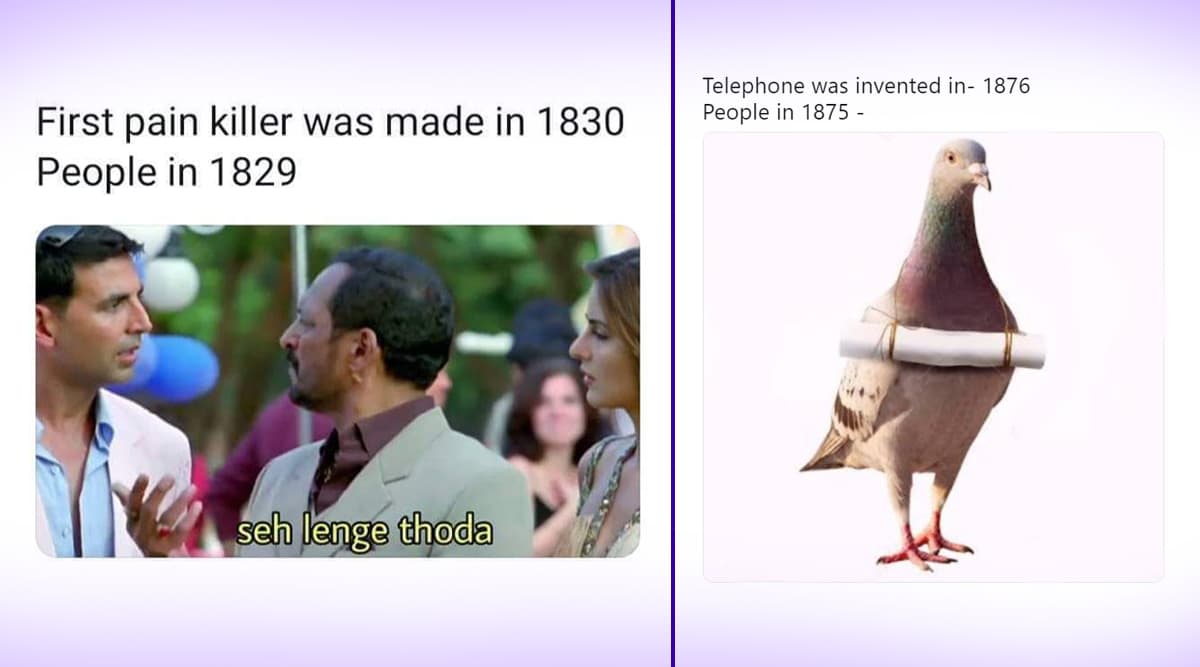 And you thought this was going to be just another meme trend that would fade in a while? Not any time sooner! Imaginations have no limit and so do the hilariousness of so many ironic situations. The latest 'was invented in…' meme trend explaining how life used to be before inventions are only getting funnier. We don't think netizens are going to calm themselves before they explore their humour to every possibility. With the help of Bollywood scenes and some old viral images, Twitterati amusingly finds solace while describing the odds before certain discoveries began to rule us. Purple Shampoo Challenge Goes Viral on TikTok, Watch Videos of Girls Emptying Shampoo Bottles on Their Hair For Latest Beauty Trend. 
Inventions were made to make our life better and easier. They have changed the course of humanity. For starters, the doorbell was invented in 1831. But how did people get through their day before that? Well, K3G has the answer! As it is a given, the internet has found their inspiration from Bollywood and every pop-culture while giving birth to this crazy funny meme rage. Without any further delay, let us see the latest memes for the viral 'was invented in…'
This Has to Come:
Telephone was invented in- 1876

People in 1875 - pic.twitter.com/pe2gs7QM6m

— crush.ki.maa.ki.choo🤙 (@Ashok54687543) October 30, 2019
What About before Iron Was Invented?
Hair straightener was invented in 1912*

Girls before that : pic.twitter.com/OoWU8hiFRl

— Aqsa (@AqsaChaudhry786) October 30, 2019
Laughing Out Loud:
Aeroplane was invented in 1903 .

People before that pic.twitter.com/o2r3uQP6Nt

— Kartikeya singh (@Kartike03933238) October 30, 2019
We Truly Miss That Though:
Social media was invented in 1999

People before 1999 pic.twitter.com/PRberwreyN

— Raj Vyas (@i_Rajvyas) October 30, 2019
Oh No!
First camera phone was invented in 1999:

Couples before 1999: pic.twitter.com/fOerxwZ7pK

— नि:shant (@nishant2_0) October 30, 2019
Sort Of, Yeah: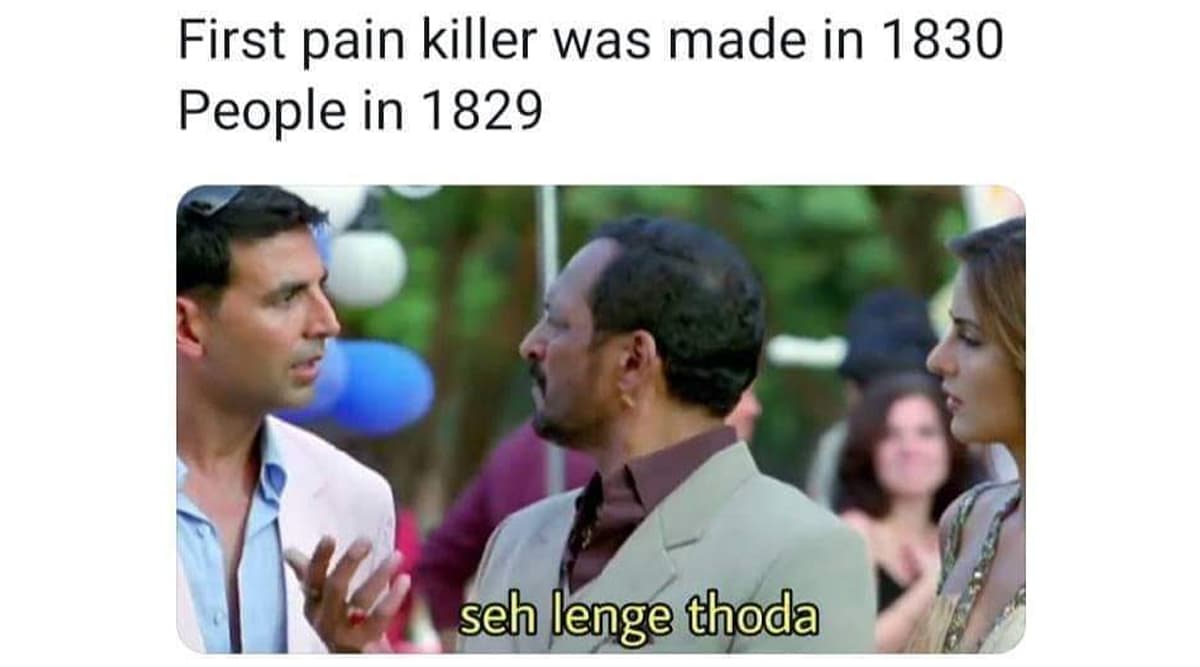 Aren't they only getting better? We will have to applaud the way this latest meme is getting the attention. Netizens surely have the best taste when it comes exploiting the satirical situations into such hilarious memes. And like we said, we do not think the rage is going to end soon.