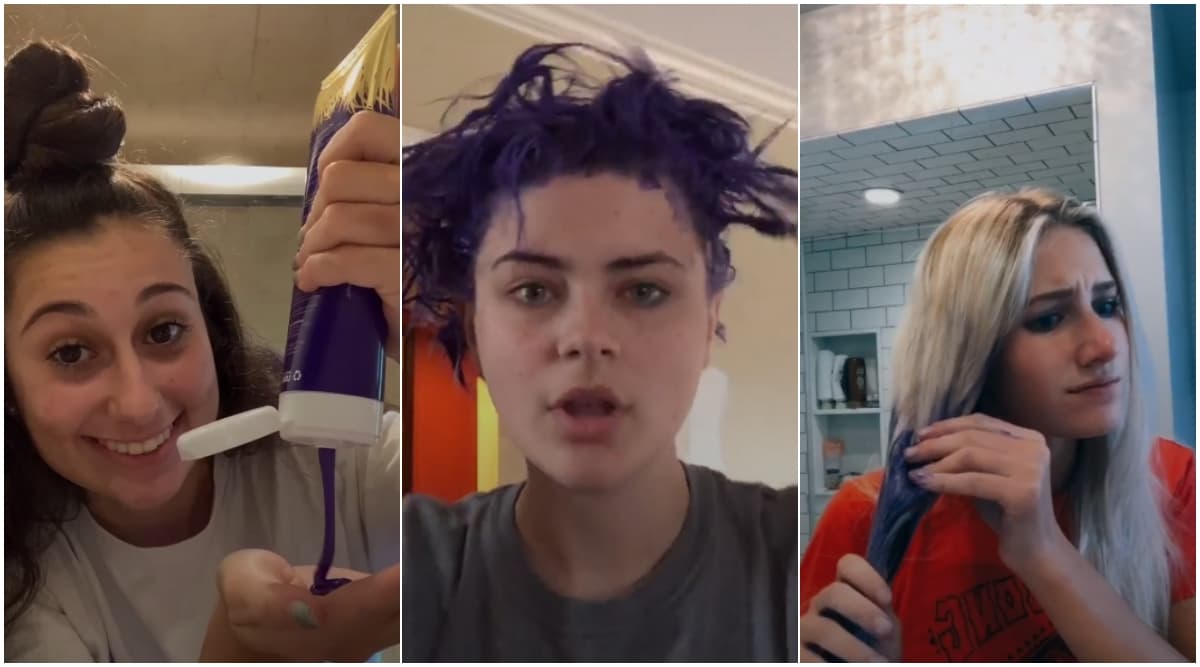 TikTok has become a very popular form of entertainment and social media these days. Now there are social media challenges emerging on this platform too. The latest fad among TikTok users, especially girls is the Purple Shampoo Challenge. More popular among the west, it sees girls with blonde hair emptying an entire bottle of purple shampoo on their hair at one go! Some of them are showing off their purple coloured dyed hair in these videos. It is less of a challenge, but more like a trend aimed to change the appearance of one's hair. #SwitchOnChallenge Trends on Twitter, Internet Tries Out This Innovative Way to Turn On Lights (Watch Videos).
Girls participating in this challenge are using Clairol Professional's Shimmer Lights purple shampoo and emptying the whole bottle on their hair. No using excessive amounts of this shampoo will not change the colour of your hair, if that's what you are wondering. This particular shampoo is used for toning the hair and reduce brassiness, especially in blonde hair. While the idea is ridiculous as it causes a lot of waste of the shampoo it hasn't stopped users from trying it out, nonetheless. The hashtag #PurpleShampooChallenge has over 70 million views! Fake Plane Challenge' Goes Viral on TikTok in China During Spring Festival (Watch Funny Videos).
Check Some TikTok Videos of Purple Shampoo Challenge:
Emptying Bottles!
Flaunting, Well-Toned Hair
Changing Looks!
Observe the Change?
Some of them showed how their hair got a tint of the colour but it only works on the blonde or bleached blonde hair and not on all dark-coloured hair tones. As the challenge continues, people are seen using excessive amounts of shampoo. So for some of them, it has worked, while others showed how their well-toned mane. The purple shampoos are made to keep undertones at bay and reduce the frizzy look.
So every few days we have such challenges coming up on social media. Last month, a lip gluing challenge had gone viral, when a girl applied glue and stuck her upper lip to make her lips look bigger. The Purple Shampoo Challenge is yet another beauty trend which everyone wants to give a try. But if you do not have blonde hair, it would not make much of a difference if you are expecting a coloured dyed look.