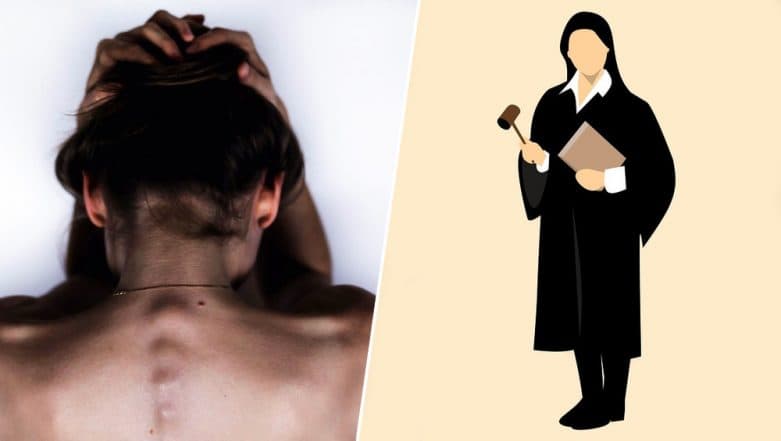 Medical negligence should always be taken seriously and those who are behind it should be punished. But a widow from Queensland has taken things far in a way when she has sued the government for $1.2million over a loss of sex after her husband died during hospital treatment! Cara Finnegan is suing Queensland Health after her husband died suffering brain damage which occurred due to a botched medical treatment. So while she is still grieving the loss of her beloved husband and a father to her four children, she mentions she suffers from a loss of sex with him. Medical Apathy: 60-Year-Old Patient Declared Dead by Doctors of Delhi Ganga Ram Hospital, Found Alive While Being Taken for Last Rites.
Jammie Finnegan was left brain-damaged and passed away in 2018 after he underwent a procedure at the Brisbane Hospital. It went wrong 6 years ago and his widow Cara has decided to sue with new claims. The family has already received $10 million following his death. Cara's mum Daphne is insisting that she can get a lot more. Out of those, $8 million are still left. "If we're talking about conjugal rights he'd be worth about $3 million, he's an Italian stallion, mate," Daphne Finnegan was quoted to A Current Affair. US Surgeon Sued After He Removes Woman's Healthy Kidneys Instead of Her Adrenal glands.
She added that Cara got the initial amount but that is not enough to raise their four children. But according to Queensland Health, the children have enough money. The money for them has been placed in trust funds of those children and they will get it once they turn 25. Not just her mother but even other family members are seeking reparations since last year. "I want everybody to claim, because Queensland Health never apologised and never cared, and they continued to hurt Jamie, continued to hurt him or make him suffer," Daphne told in the same report. So each of the family members is told to make claims to get money from the government.