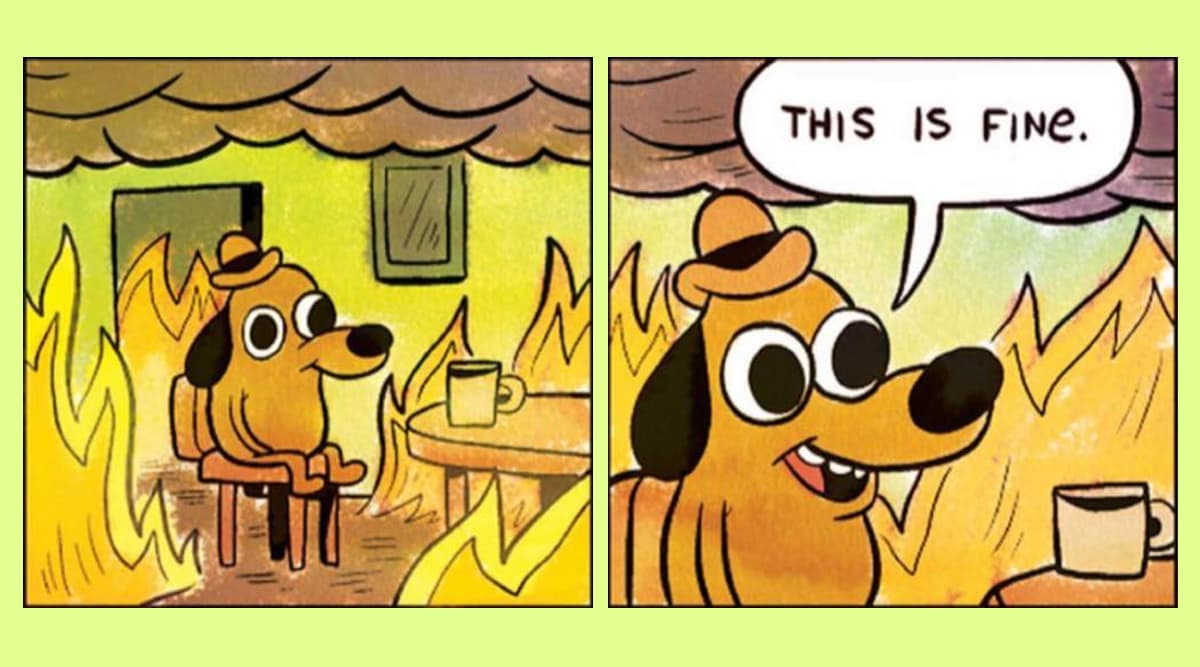 World Mental Health Day is observed on October 10, annually. The day is celebrated to focus on the mental health issues the society is facing. As the years went by, society became more accepting and understanding of mental health. Going to therapists and battling a disorder was once considered a taboo to talk about. But the newer generation has tried its best to normalise this and now we can openly talk about this. Not only are people more understand and less judgemental towards mental illnesses, but people also try their best to help one another. The best coping mechanism this generation has found for their battles is memes. Anything and everything can be a meme these days and we're not sure if that's a bad thing. World Mental Health Day 2018: Theme, Significance and Objective of The Day Dedicated To Mental Disorders.
Memes can lighten everyone's memes. The internet can find everything and turn it into a meme. Similarly, instead of being embarrassed of mental health issues, we embrace it and laugh while fighting them. Here are some memes on mental health that are too real and relatable. While people take the day seriously, some take the day to make and circulate memes for everyone to know how it is. Instagram is probably the most popular site for meme lovers, so we have some of our favourite memes from Instagram to make you go, "Same!". World Mental Health Day 2019: What You Should NEVER Tell a Depressed, Suicidal Person.
Why Didn't I think of That?
OMW
View this post on Instagram
Works Everytime
View this post on Instagram
It Halp
Thanks, Society
View this post on Instagram
No?
View this post on Instagram
What Will It Be?
View this post on Instagram
Mental health is a serious issue but it's nothing to be ashamed of. This generation has learnt to accept it and roll with it. While they fight their own illnesses, they subtly educate people with their humour and maybe memes are the reason why people don't look down at mental health issues anymore. It be like that sometimes but memes make it better. Laughter is the best medicine and this generation has cracked it and found a way to deal with things. Comment below and let us know which was your favourite.