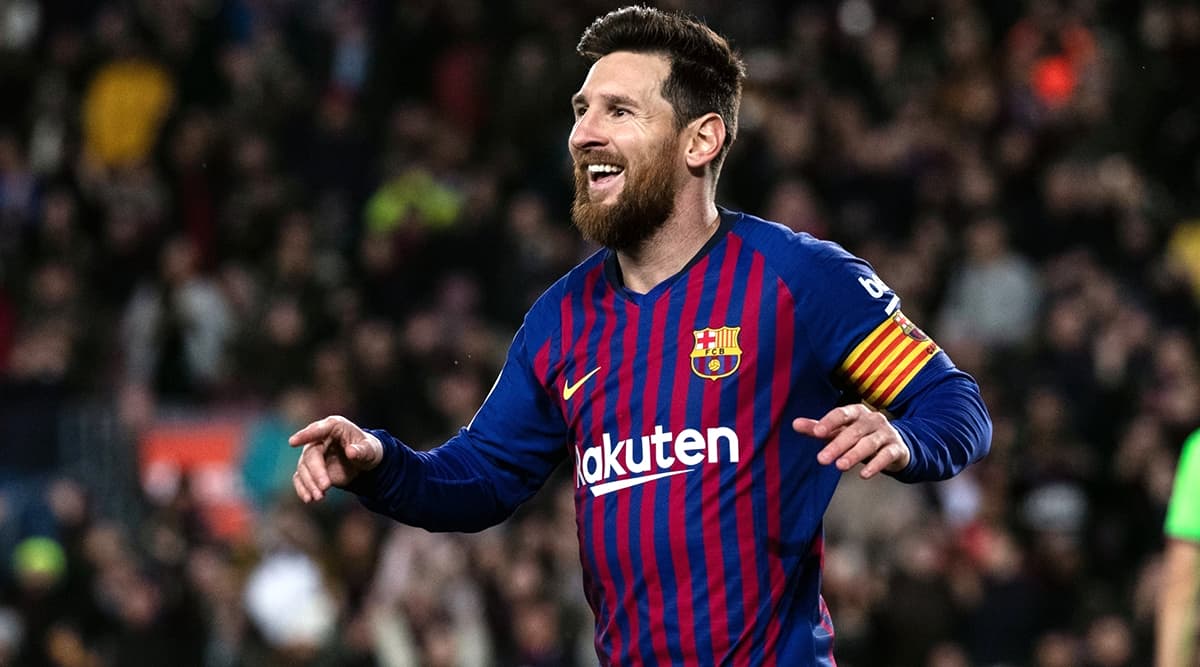 Lionel Messi and Cristiano Ronaldo are locking horns once again for winning the prestigious Ballan d Or 2019. The ceremony is to be hosted in Paris on December 2, 2019, as the anticipation goes high. Last year it was Luka Modric who clinched the gong to break CR7 – Messi monopoly. Now, according to a Spanish newspaper Mundo Deportivo, it is the Barcelona star who is likely to walk away with his sixth Ballon d' Or honour. The newspaper further stated that Lionel Messi was voted as the favourite for the gong. Ballon d'Or 2019 Date: Can Messi Win Ballon d'Or 2019? Who Has the Most Ballon d'Or? How Ballon d'Or Is Voted? And Other FAQs Related to Annual Football Award. 
The 32-year-old had won the gong in 2009, 2010, 2011, 2012 and 2015. Messi has been shortlisted alongside Liverpool's Virgil van Dijk and Juventus star Cristiano Ronaldo. The report further states that the Barcelona star has already been informed about him winning the award and needless to say Lionel Messi fans have been smiling ear-to-ear after reading this piece of news.
¡OJO! MESSI ganará el BALÓN DE ORO según 'Mundo Deportivo'. ¡Lo estamos viendo en #ElChiringuitoDeMega! pic.twitter.com/kUx6v6mpjJ

— El Chiringuito TV (@elchiringuitotv) November 25, 2019
This is not the first time that CR7 and Lionel Messi have locked horns with each other for honour in 2019. Earlier the two were spotted together during the UEFA Awards 2019. It was Lionel Messi who walked away with the gong. Ronaldo couldn't take home a single trophy that night. Recently Paris Saint-Germain forward Kylian Mbappe was asked on who between the two deserved the award to which he said, "Messi. In individual terms, he was the best this year."  Now, it would be interesting to see if the news published in the Spanish newspaper turns out to be true or not.