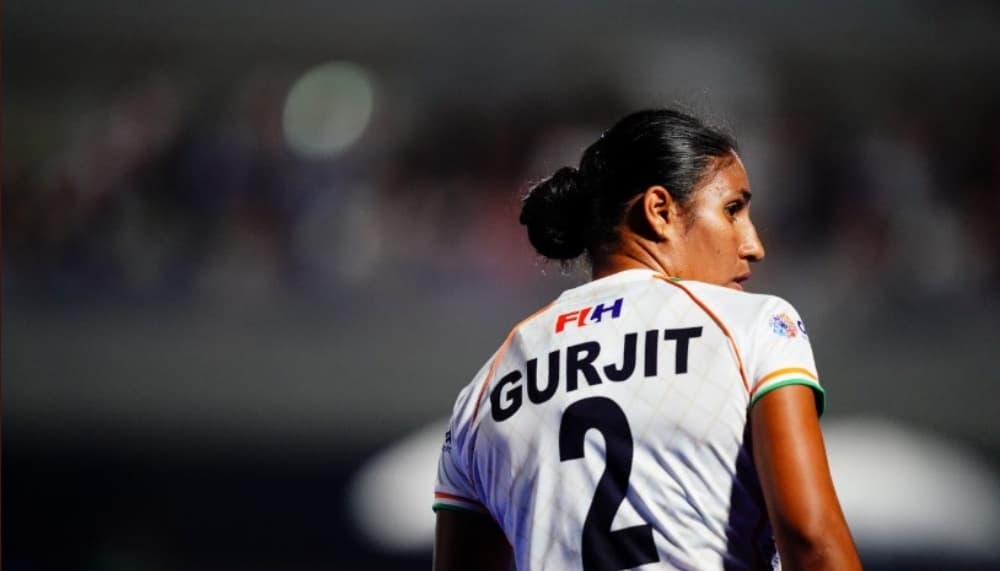 The Indian women's has thrashed the USA by 5-1 which was held at the Kalinga Stadium in Bhubaneshwar in the first leg of the Olympic Qualifiers 2019. Placed on number nine in the FIH Rankings, Rani Rampal and company had no goals in their kitty in the first quarter of the match. But the lion's share of credit goes to Gurjit Kaur who netted two goals in the match and led the Women in Blue to a victory. The Women in Blue were quite strong in the game, but the vesting team enjoyed quite better chances. FIH Olympic Qualifiers 2019: India Eves Advances to Finals, Beats Chile 4-2 in Semi-Final. 
But the dry spell was brought to an end by the Indian defender, Lilima Minz who found an empty net at the 29th minute and gave one up lead to the hosts. By the end of the second quarter, the Indians failed to convert a penalty corner but controlled the game very well and gave a fewer chance to the USA. In quarter three Sharmila Devi, from the close range doubled the lead. Gurjit Kaur joined the bandwagon with a powerful penalty corner putting India on 3-0. The quarter three proved to be immensely successful for the visitors. Navneet Kaur also joined the party with a goal at the 46th minute of the game.
We're in the last minute of the #INDvUSA fixture!

Indian Hockey fans, are you celebrating yet?

IND 5-1 USA#IndiaKaGame #INDvUSA #RoadToTokyo #Tokyo2020 #KalingaKalling #GiftOfHockey

— Hockey India (@TheHockeyIndia) November 1, 2019
But the day was just not over for Gurjit as yet as she slammed the second goal for the match with nine minutes to go for the game. The Indian women's hockey team slammed three goals in six minutes and thus slammed five goals in the match. Finally, it was Erin Matson who slammed a last-minute goal for the USA but that wasn't enough to save the visitors from embarrassment. The Indian women's team will meet the same opponent tomorrow at the same venue.