US Open 2019 kickstarts from Monday, August 26, and it's time for the year's last Grand Slam. The Men's Singles tennis category will be the segment to look forward to the most as the Big Three - Novak Djokovic, Rafael Nadal and Roger Federer face the likes of emerging players such as Dominic Thiem, Daniil Medvedev, Alexander Zverev and Stephanos Tsitsipas at Flushing Meadows. US Open 2019 Rankings: Novak Djokovic, Naomi Osaka Named US Open Top Seeds.
Novak Djokovic is the defending champion, having defeated del Potro in the final last year. Djokovic enters the tournament as the favourite and World No 1 tag. However it's a tag he carries with ease. Also, with this year's Wimbledon title in his bag, after the epic final against crowd favourite Roger Federer,  Djokovic will look to finish the year with three Grand Slams for the third time in his career (after 2011 and 2015). Djokovic Motivated by Talk of Catching Federer in Slams.
However, Djokovic is bound to face tough challenge from old rivals and great contemporaries Rafael Nadal and Roger Federer, apart from the emerging and players coming off age like Dominic Thiem, Daniil Medvedev and others.
Below Are Top 5 Male Players to Watch Out at US Open 2019
1. Novak Djokovic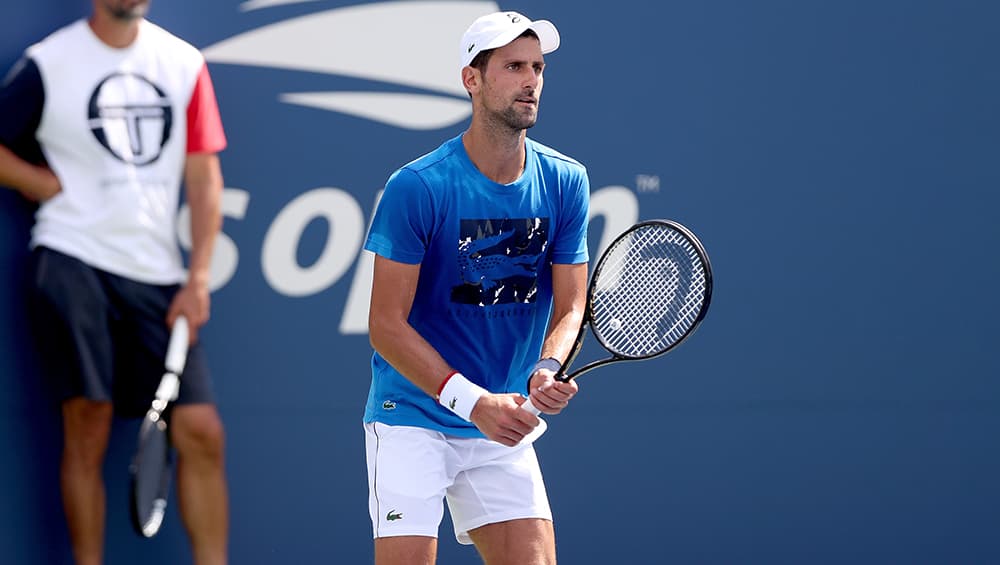 Novak Djokovic has 16 Grand Slam titles, and is only behind Rafael Nadal (18) and Roger Federer (20). If form is an indication, the great Serb is all set to narrow that gap further. Djokovic's mental toughness and his ability to return makes him the most difficult player to beat as he begins his persuit for fourth US Open title. US Open 2019: Novak Djokovic Could Face Roger Federer in Semis, Rafael Nadal in Final.
2. Rafael Nadal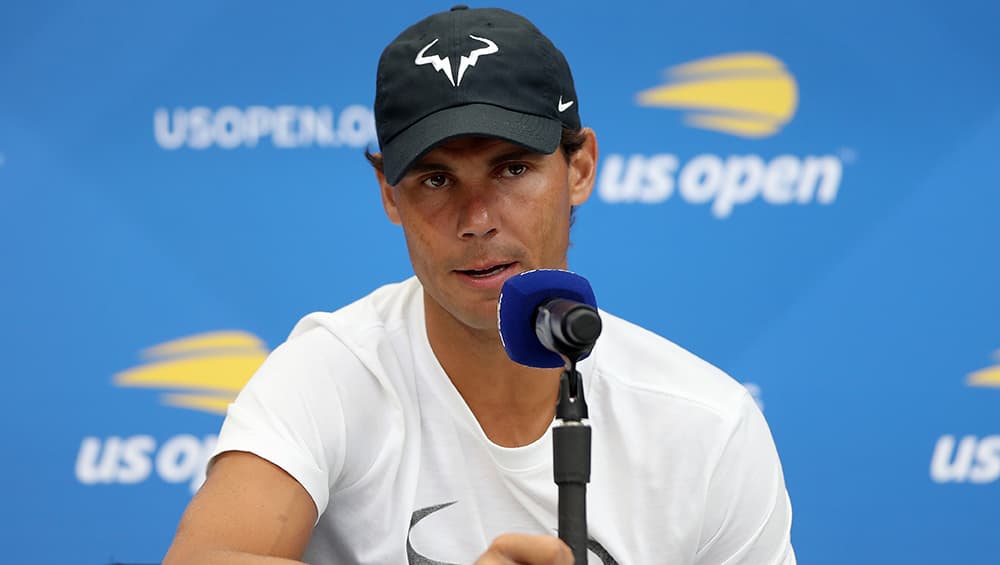 18 Grand Slams winner and three-time US Open champion Rafael Nadal plays his best on the hard courts at the US Open. The Spaniard won the French Open this year, a record 12th title at Roland Garros. The World No 2's last major other than the French Open came at US Open when he won the 2017 title. Nadal will hope he can do that one more time.
3. Roger Federer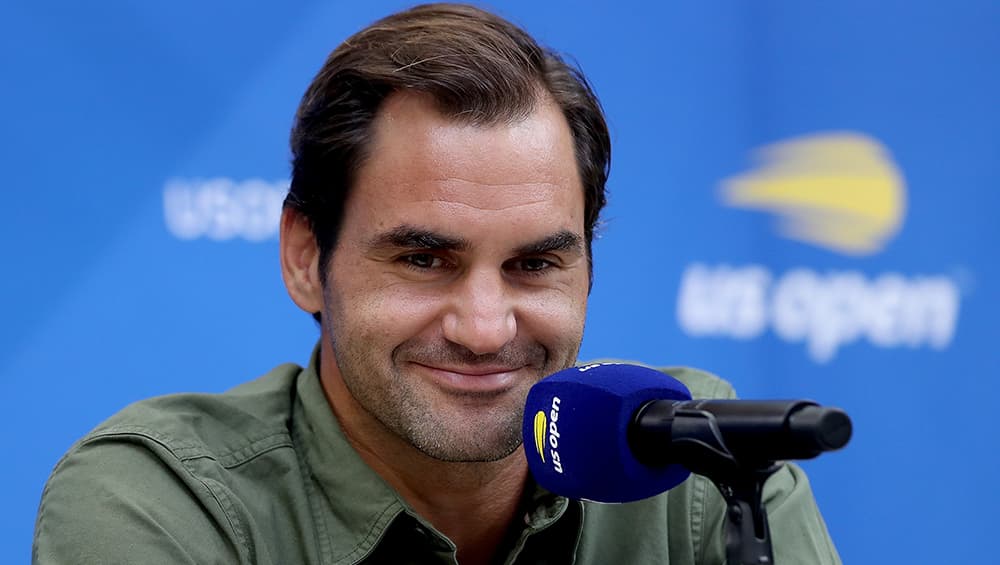 Swiss great Roger Federer is a perennial crowd favourite, irrespective of the tournament and the surface he is playing. The five-time US Open champion and 20 majors winner fell agonishingly short of a record ninth Wimbledon title after losing to Djokovic in the final. But the 38-year-old remains a threat to other players and can never be ruled out of contention. Fans would love to see the Swiss legend lift the US Open title at the Arthur Ashe stadium one more time.
4. Dominic Thiem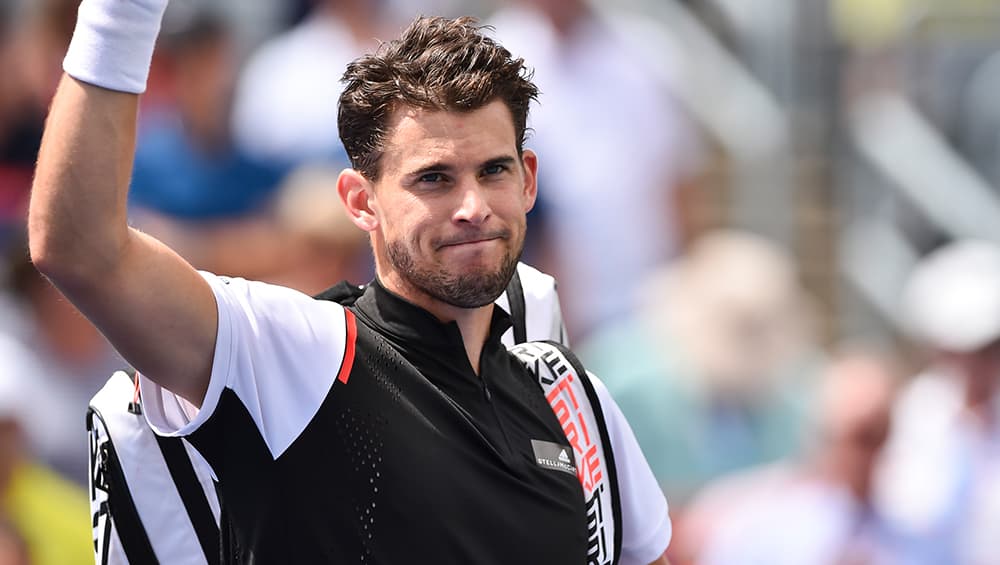 The Austrian tennis sensation has looked good in the past one year and it seems that a grand slam is round the corner. It was Thiem who beat Novak Djokovic in the semi-final of French Open 2019 to end the World No 1's dream of becoming only the second player to win a calender grand slam twice. However, Thiem had a forgettable Wimbledon 2019. But the Austrian's record on the hardcourt suggests he is not to be taken lightly.
5. Deniil Medvedev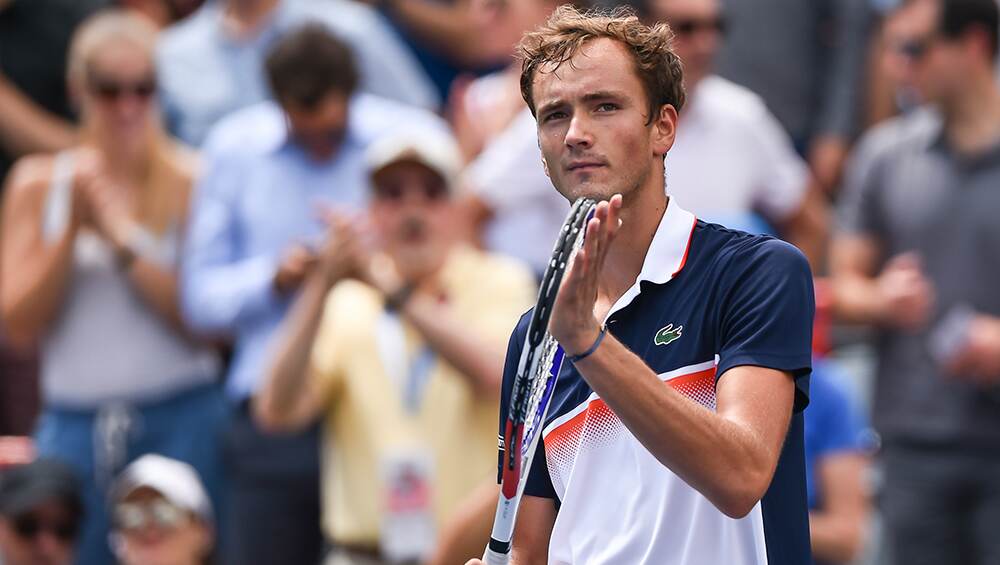 Deniil Medvedev of Russia shot to fame after the 23-year-old beat Novak Djokovic in the semi-final of the Cincinnati Open 2019. The 6 foot 6 inches tall Russian has been taking significant strides and has made a name for himself in the singles circuit. Tennis legend turned commentator John McEnroe has called Medvedev the biggest threat to Novak Djokovic, Rafael Nadal and Roger Federer in US Open 2019.