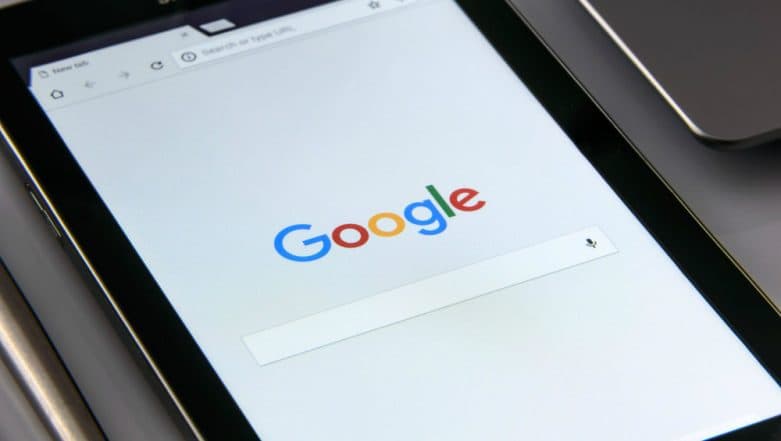 Its Google's 20th birthday today! Over the years, we have really seen some awesome stuff the company does to keep the platform user-friendly. Be it the Google Doodle or the Mario or Waldo in Google Maps every bit of it screams creativity, engaging and informative. And the Google logo too is as powerful as the search engine giant brand itself is. Google's logo history started in 1997 with a beta version that was quickly updated. The company has adjusted and developed the colourful logo over the last two decades. And on its special day, here we celebrate by revisiting the journey of all the emblems from 1998 till today, 2018. Google Bans Cyrptocurrency Ads to Prevent Fraudulent Transactions. 
Google began in 1996, a search project by Larry Page and Sergey Brin, PhD. students at Stanford University. If we go by its history, the search engine initially used Stanford's website with the domain google.stanford.edu. Google.com was registered on September 15, 1997, and the formal incorporation happened on September 4, 1998. Oskar Schlemmer Gets a Ballet Doodle: Google Wishes 130th Birthday to Acclaimed German Painter in a Style. 

Initial Google logo from September 15, 1997, to September 27, 1998. It will not really be wrong to say that the very first version of the Google logo was never going to win any design awards. This logo was only put in place at the time when the research project by Larry Page and Sergey Brin was still on.

This logo was used from September 28 to October 29, 1998. Yes, it did not stay for quite long, but the idea with the different colour combination designed by Brin depicts the one we use today. As you can see, several elements of the now-familiar design are in place already.

The next iteration was used from October 30, 1998, to May 30, 1999. It only differs from the earlier version with an exclamation mark at the end, letters more rounded and bolder and different colour hues. The initial G notably changed from green to blue which is still used today with different shades and font.
On May 31, 1999, the company decided to do away with the exclamation mark, and this Catull typeface was used until May 5, 2010. These designs gradually show things falling into place. The tech giant decided that adding too much visual flair would ultimately turn out to be restrictive.

The logo used from May 6, 2010, to September 18, 2013, reveals a reduced distance of the projected shadow, a change in the second 'o' to lighter yellow hue and more flattened lettering. Gradually, it carried Google to the top of the search engine market.

The next logo was used from September 19, 2013, to August 31, 2015, showing slight typographic changes and the removal of shadows. This iteration would turn out to be a relatively minor revision, compared to what was coming two years later.

The new Product Sans logo was unveiled on September 1, 2015, and we are still using today. It highlights the lack of shadow and the high contrast of colours while providing a modern font appearance. This is now used by almost every tech companies, from Microsoft to Motorola.
There is one thing that we can learn from the changes made by to its logo over the last twenty years, and it is that the company is not at all afraid to tweak things to keep up with the trends. Google is working hard to be among the top global, and every person is familiar with it. Today, we have the bold Google logo which not necessarily appears on the computer screen as we wake up to find an interactive Google Doodle in its place. Happy Birthday, Google!