We already know that Google will be launching its new flagship devices - Pixel 4, Pixel 4 XL by October this year. Though there is plenty of time left for the arrival, Google seems to be trying new tactics wherein the brand is seen revealing details in parts. Previously, we saw a render image of Pixel 4, which was revealed by Google via its official 'Made By Google' Twitter account. In less than a month, we now have new render images of the phone that reveals its design along with a new paint scheme. Google Pixel 3a, Pixel 3a XL Deals: Get Rs 4,000 Instant Discount Online Through Flipkart.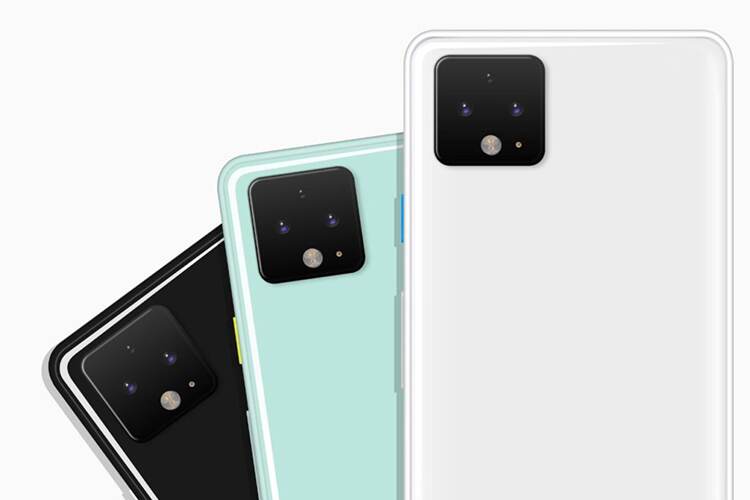 Courtesy of India Shopps, the leaked render images are reportedly sourced out from someone close to the development of Pixel devices. The leaked renders reveals smartphone in its all-glory with an all-new mint green colour.
Going by the leaked images, the camera module at the rear is similar to the one we saw from the official tweet. The render images also confirm that the phone will ditch rear fingerprint scanner, clearly hinting that Google might employ in-display fingerprint reader instead of the conventional fingerprint reader.
Well, since there seems to be some interest, here you go! Wait 'til you see what it can do. #Pixel4 pic.twitter.com/RnpTNZXEI1

— Made by Google (@madebygoogle) June 12, 2019
Another interesting detail comes from the display wherein we can clearly see that the handset sports a notch-less display. If the render images are to be believed, Google could incorporate a bezel on the top, skipping the not-so-good-looking notch that we saw on Pixel 3 & Pixel 3 XL. We could also see no thick chin on the upcoming Pixel phones like most of the new Android devices. Some reports also claim that the American phone manufacturer will be mounting the display upside down.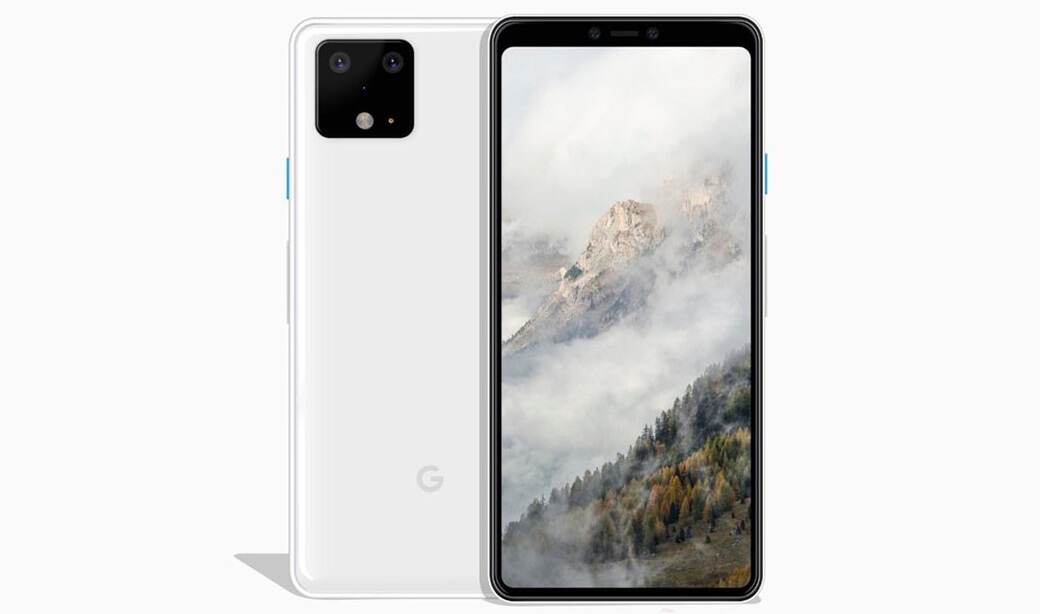 It is also speculated that the company might use USB Type-C port. However, we can't speak on that front as the fact that the renders don't reveal top or bottom profiles. The render images also reveal new Mint Green colour shade that Google could use on the new Pixel 4. Though the renders look convincing, it is suggested that you should take it with a pinch of salt.