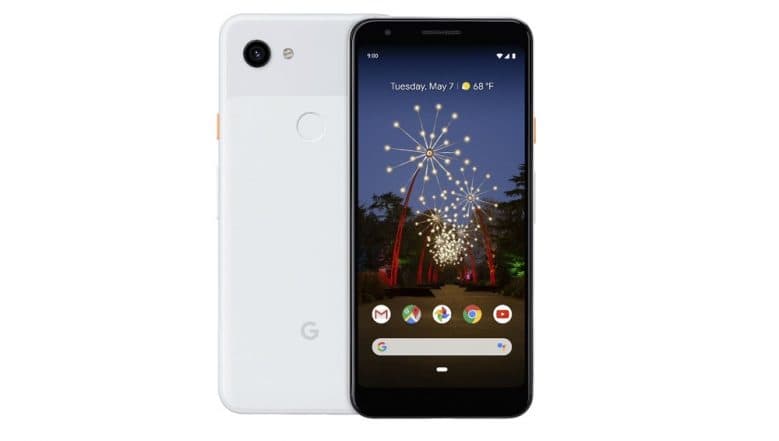 Google's much awaited mid-range smartphones are likely to be launched by next month. As per the market reports, the American tech giant will be introducing the affordable derivatives of Pixel 3 and Pixel 3 XL phones on May 7. To be dubbed as Pixel 3a and Pixel 3a XL, the phones are speculated to make debut at the Google I/O conference, which is scheduled to be held on 7 May. Courtesy of Evan Blass, a high-resolution has surfaced on the internet that reveals design of the mid-range phone ahead of the official launch. Pixel 3 User Gets 10 Phones Worth $9000 From Google After Requesting Refund For Defective Smartphone.
Previously, it was reported that the smartphones will be called Pixel 3 Lite and Pixel 3 XL lite. However, it is now learnt that the devices will carry '3a' naming scheme as Google unintentionally revealed it on the store along with key specifications. Google Pixel 3a, Pixel 3a XL Smartphones Could Launch on May 7.
The Google Pixel 3a reportedly will be offered in 2 variants - Pixel 3a and Pixel 3a XL. The former will be shipped with a 5.6-inch OLED display carrying 2160 x 1080 pixels of resolution whereas the latter will carry a 6-inch OLED display with 2220 x 1080 pixels. The Pixel 3a and Pixel 3a XL will be powered by Snapdragon 670 SoC and Snapdragon 710 chipset respectively. Both the chipsets will be coupled with 4GB of RAM with 64GB of internal space. It is also believed that the phone maker will be employing Pixel Visual Core to power the optics, which is offered on Pixel 3.
Google Pixel 3a pic.twitter.com/WFb1bfvlK9

— Evan Blass (@evleaks) April 24, 2019
There were several rumours in the market citing that Google is preparing the lite versions of Pixel 3 and Pixel 3 XL specifically for the Indian market. On the pricing front, there aren't any leaks revealing the retail price of the phones. Recently, the Canadian prices of the devices were leaked suggesting that Pixel 3a could be priced around $649 which is approximately (Rs 35,000) while the bigger variant - Pixel 3a XL is likely to cost $799 (around Rs 42,000). However, we believe that Google will be eyeing more competitive prices for the Indian market.