An extremely rare yellow lobster was caught off the Maine Coast in New England. Just in time of the summer solstice, the yellow lobster was reported by the Maine Coast Fishermen's Association. A vessel out in Bremen, Maine called the F/V Short Fuse caught this "super rare" yellow lobster. The yellow coloured crustaceans are rare as one in 30 million, so such a find is incredibly unique.
The coloured, blue and yellow lobsters are very rare. According to the Maine Fishermen's Association, a lobster's shell colour is produced by a pigment known as astaxanthin. When the protein binds with particular proteins, a rare occurrence, it will appear as blue or yellow. The colour of lobsters turns red once they are cooked.
Take a look at the picture of the rare yellow lobster: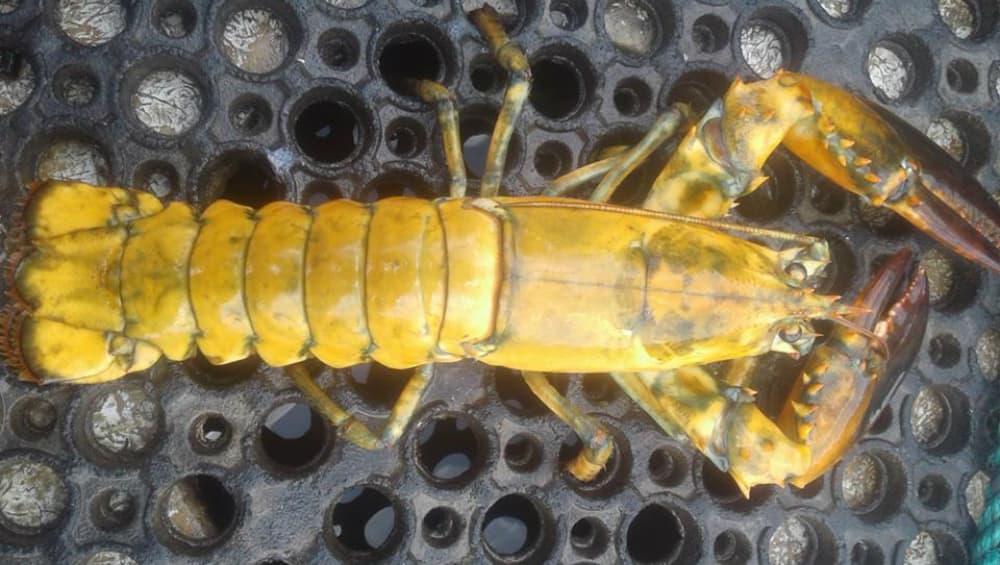 The recently discovered yellow lobster will join the many other rare species kept at the New England Aquarium in Boston. There are other unusually found coloured lobsters kept here in tanks. Along with the yellow one there are other ones like an orange lobster, a calico lobster.
Take a look at the pictures of the rare lobsters at New England Aquarium: 
A rare yellow lobster caught last month has moved into the New England Aquarium. https://t.co/DySq8txSIP pic.twitter.com/LWvXjZ6jse

— The Boston Globe (@BostonGlobe) September 1, 2017
Along with this latest find, the fishermen at the Maine coast have been fortunate to catch many other rare looking lobsters on the coast. They have found rare categories of lobsters even before. The Maine Lobsters are very famous as a delicacy in the area. These crustaceans are said to be the some of the tastiest ones in the world.