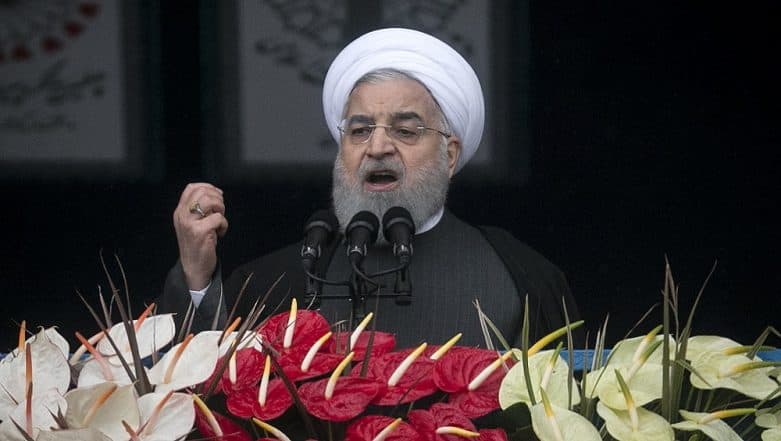 Tehran, July 1: Iran on Monday said it has exceeded the limit on the amount of enriched uranium in its stockpile for the first time. The limit on Iran's enriched uranium stockpile was set in a 2015 nuclear deal with world powers.
"Iran has crossed the 300-kilogramme limit based on its plan," Iran's Foreign Minister Mohammad Javad Zarif told news agency INSA. Tehran had warned to breach the limit alleging that countries part of the 2015 nuclear deal had not done enough to protect Tehran from economic sanctions.
Foreign Ministry spokesman Abbas Mousavi, however, said Iran's steps to decrease its commitments to the nuclear deal were "reversible". Iran's Mohammad Javad Zarif Calls for US Forces to Be Put On Tehran's 'Terror' List.
Tensions between the US and Iran have been increasing since US President Donald Trump unilaterally withdrew from a multi-party 2015 nuclear deal with Tehran and reimposed sanctions on the Islamic republic.