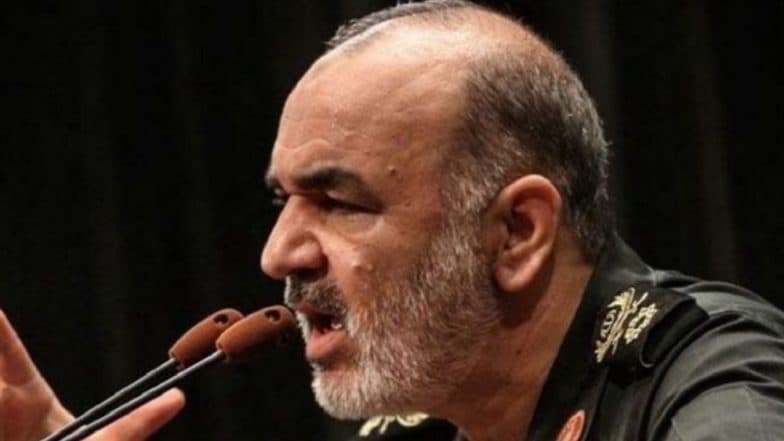 Mumbai, April 22: Days after the Trump Administration designated Iran's Revolutionary Guards as a terrorist organisation, Iran's Supreme Leader Ayatollah Khamenei has replaced the armed wing's chief.
The announcement was made by the country's state TV without providing a reason for the re-shuffle. "The Supreme Leader has appointed Salami as the new commander-in-chief of the Guards, who will replace Mohammad Ali Jafari," the report said. Brig. Gen. Hossein Salami is the new chief of the Iran's Revolutionary Guards and replaces Major General Mohammad Ali Jafari. Salami had been serving as a deputy commander in the IRGC. While Jafari has helmed the elite armed unit for close to 12 years as he was appointed its head in September 2007.
Salami has publicly made extremely strong statements against Israel and has proclaimed that Iran's strategy was to wipe "the Zionist regime" (Israel) off the political map, Iran's state TV reported. "We announce that if Israel takes any action to wage a war against us, it will definitely lead to its own elimination," Salami said after an Israeli attack on Iranian targets in Syria in January, Iranian media reported.
Iran's Islamic Revolutionary Guards Corps (IRGC) is more than just an armed wing. It was created by the leader of the Islamic revolution Ayatollah Khomenei to protect the revolutions' Islamic values. It has under its wing close to 1,25,000 soldiers, runs its own intelligence operations and also controls Iran's ballistic missile and nuclear programs.
The IRGC's Quds Force, has played a pivotal role in cementing Iran's position in its neighbouring region – from Syria to Iraq, by smuggling in weapons to supporting Syrian soldiers against rebel fighters. These efforts to expand Iran's influence abroad has pitted it against US interests in the region.