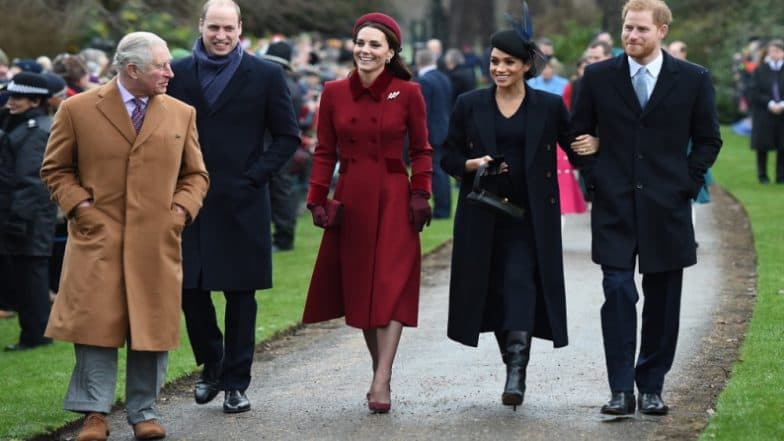 Toronto, January 31: UK's Kensington Palace has written to social media firms Twitter and Instagram to help them tackle online abuse being targeted at its two duchesses. This comes after palace staff has reportedly been spending hours trying to moderate comments and interactions of the palace's 7.1 million Instagram and 1.68 million Twitter followers as neither Kate nor Meghan have their own social media accounts.
Royal aides say that the majority of comments left by the palace's followers are positive however the rivalry that has struck up after Meghan Markle joined the royal family has brought fresh vitriol surging on its Instagram and Twitter accounts. Hello Magazine quotes a royal source as saying, "Arguments about who looks more appropriate, for example, turn into personal attacks on other users. It's creating a supercharged atmosphere and everyone can join in, but what are the consequences of this?" Read: Meghan Markle Had The Most Royal Reaction To A Lady Calling Her A 'Fat Lady'
For example, online trolls have targeted Duchess of Sussex Meghan Markle on her pregnancy – they have accused her of faking her baby bump, walking strangely, touching her baby bump too much, and being too slim.
Supporters of Meghan, who claim to be feminists have accused Kate of being lazy and faking the severe morning sickness the Duchess of Cambridge underwent during the early stages of her pregnancies. The rise in abusive comments directed at Meghan and Kate and their respective supporters comes after months of tabloid reporting of a feud between the two duchesses.
Palace officials have had to go to the extent of getting trained on Instagram managing tools to combat online trolls, racist and abusive language. The social media company has a team dedicated to helping high profile Instagram followers cope with trolling issues, and particularly around the monitoring of unpleasant and abusive comments.