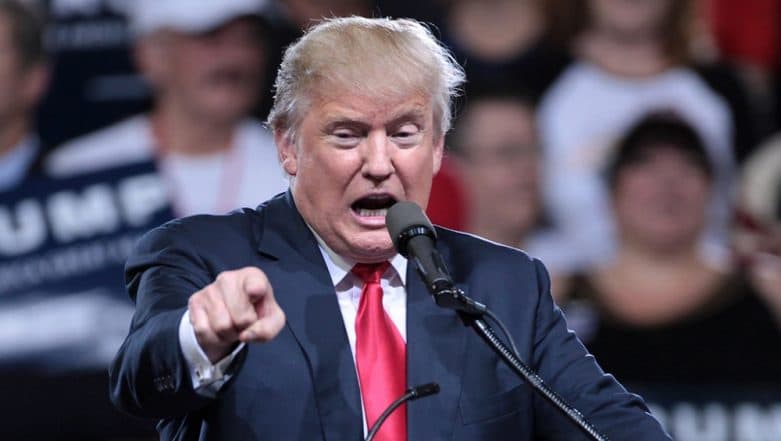 U.S. President Donald Trump has reiterated his warning to internet search giant Google, and also included social media platforms Twitter and Facebook to say, they are "treading on troubled territory" over what he claims is a political bias against him and the Republican Party.
Speaking to reporters at the White House, Trump said Google had "really taken a lot of advantage of a lot of people, it's a very serious thing".  Adding the names of Facebook and Twitter, he said: "They better be careful, because you can't do that to people... we have literally thousands of complaints coming in."
Basically, Trump is accusing Google of affecting search results to throw up negative news stories against him and the GOP.
Google search results for "Trump News" shows only the viewing/reporting of Fake News Media. In other words, they have it RIGGED, for me & others, so that almost all stories & news is BAD. Fake CNN is prominent. Republican/Conservative & Fair Media is shut out. Illegal? 96% of....

— Donald J. Trump (@realDonaldTrump) August 28, 2018
Trump's railing against the internet giants has been linked to an analysis by Paula Bolyard at the conservative news site PJ Media. Bolyard reported that 96% of the news articles presented by Google in response to the phrase "Trump news" were from left-wing news outlets and were negative stories.
However, when asked earlier about Google, Trump's top economic adviser, Larry Kudlow, said the administration was "taking a look" at whether it should be regulated and would do "some investigation and some analysis".
Google has released a statement completely denying Trump's charge. It said: "Search is not used to set a political agenda and we don't bias our results toward any political ideology...We continually work to improve Google search and we never rank search results to manipulate political sentiment."
Facebook and Twitter have not made any statements over Trump's claims.
Trump's criticism and threat of action to somehow restrict Google was his latest attack on a major tech company, following a series of tweets about Amazon.com, which he has accused of hurting small businesses and benefiting from a favourable deal with the U.S. Postal Service.
Last week, without mentioning specific companies, he accused social media companies of silencing "millions of people" in an act of censorship, without offering evidence to support the claim.