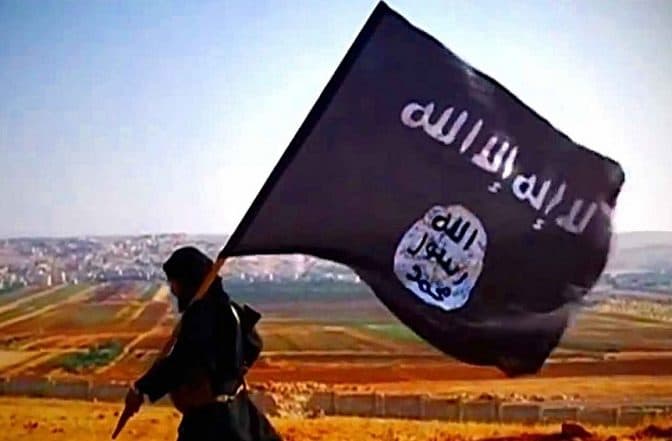 US President Donald Trump took everyone by surprise – his own generals as well as his country's allies when he announced that he was ordering the withdrawal of U.S. troops from Syria.
Donald Trump claimed that the dreaded terrorist outfit, the Islamic State had been defeated in Syria which was the only reason for him having American troops in the war-torn country.
We have defeated ISIS in Syria, my only reason for being there during the Trump Presidency.

— Donald J. Trump (@realDonaldTrump) December 19, 2018
But contrary to the US President's claim, in August this year, the Pentagon had assessed there were still as many as 14,500 Islamic State fighters still in Syria.
Neither the White House nor the US State Department had any information to provide on their strategy to support the Kurdish-led Syrian Democratic Forces, which has played a pivotal role in clearing Islamic State fighters out of their strongholds in Syria's North-east. The SDF are constantly under threat from Turkey which sees them as being part of the broader alliance of the Kurdish Workers' party (PKK) in Turkey which it considers as militants.
President Trump's own party members such as Senator Lindsey Graham too have opposed this decision saying "If Obama had done something like this, he (Trump) would have been all over him."
Israel which would also be impacted by the US withdrawal said it respected the US decision but then work to shore up its security. Israeli Prime Minister Benjamin Netanyahu said, ""This is, of course, America's decision," he added. "We will study the timetable, the mode of operation, and of course the implications for us. In any case, we will take care to protect Israel's security and to protect ourselves from that arena."
Meanwhile, the British government has contradicted their ally's claim about the Islamic State in Syria saying Islamic State fighters are still a threat, ""Since military operations began, the coalition and its partners in Syria and Iraq have recaptured the vast majority of Daesh territory and important advances have been made in recent days in the last area of eastern Syria which Daesh has occupied."
"But much remains to be done and we must not lose sight of the threat they pose. Even without territory, Daesh will remain a threat. As the United States has made clear, these developments in Syria do not signal the end of the global coalition or its campaign. We will continue to work with members of the coalition on achieving this.
"We remain committed to the global coalition and the campaign to deny Daesh territory and ensure its enduring defeat, working alongside our critical regional partners in Syria and beyond. As the situation on the ground develops, we will continue to discuss how we achieve these aims with our coalition partners, including the US."