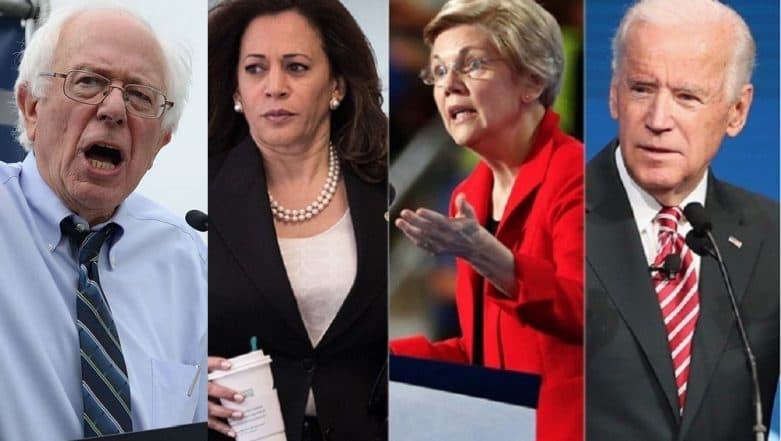 Toronto, February 20:  Independent Senator Bernie Sanders announced that he would running for president of the United States in 2020. Sanders announced his decision in his home state Vermont, saying "I am running for president for two reasons… I think the current occupant of the White House is an embarrassment to our country," Sanders said.
"I think he is a pathological liar... I also think he is a racist, a sexist, a homophobe, a xenophobe, somebody who is gaining cheap political points by trying to pick on minorities, often undocumented immigrants," the 77-year old democratic socialist added.
But with this announcement, Sanders jumps into a crowded field that already has the extremely popular Senator Kamala Harris and Senator Elizabeth Warren running for president. Along with this, there have been numerous rumours that former US Vice President Joe Biden might also announce his intentions to run for president in 2020.
All of these democrats have one thing in common – they are running against Donald Trump and his policies that have been decried by the Democrats. But with such strong candidates in place, Democratic voters are already spoilt for choice and the race has not even begun for nominations.
Despite the fact that Bernie Sanders was more popular than both Hillary Clinton and Donald Trump in the previous race of 2016, this time around he will have as many negatives as positives. He is at 77-years old the oldest candidate running for president as Joe Biden at 76-years is a year younger. Sanders does not have Harris' mixed parentage, he is very clearly white and the recent mid-term elections showed  that the Democratic voter base is increasingly diverse and in-turn voting for people with different backgrounds. Sanders is definitely not a woman and many in the U.S. feel that it is high time that the world's oldest democracy elects a woman to be the country's president.
To his credit Sanders had radical policies like universal medicare and higher taxes on the rich but this time around this is being promised by others as well. While throwing his hat into the fray Sanders said, "Our campaign is about transforming our country and creating a government based on the principles of economic, social, racial and environmental justice." But that is essentially what the other democrats in principle are saying too.
In 2016, Sanders was an anomaly but in 2020 he might just be the most mainstream traditional candidate on the left, and that might not be a comfortable place for the senator who has always remained 'independent.'