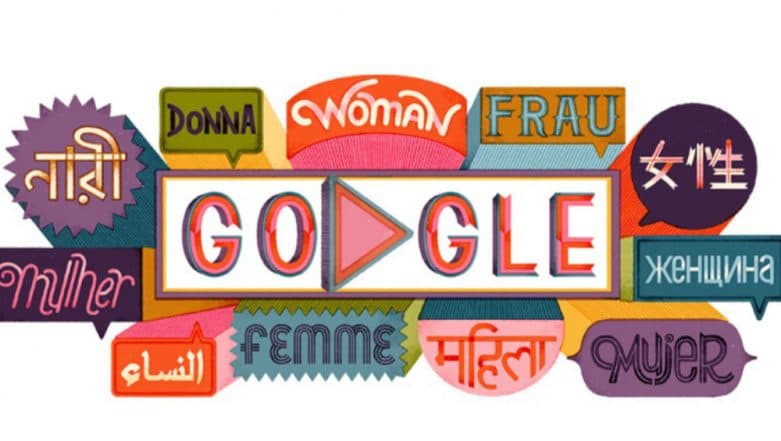 Google, on the occasion of Women's Day 2019, dedicated a special Doodle to women across the world. The interactive Doodle is made by the women, for the woman across the globe. The campaign theme for International Women's Day 2019 is Balance for Better. Olga Ladyzhenskaya: Google Celebrates Russian Mathematician's 97th Birthday by Dedicating Doodle.
Google said in its description that, "In it, we showcase inspirational quotes across various languages by thirteen international female trailblazers—both past and present. Connecting to the larger theme of 'women empowering women,' the quotes were also designed by a talented group of female guest artists from around the globe."
While this year's Google doodle is a result of tedious process. "The process of choosing the thirteen quotes was extremely difficult, but we aimed to include a diverse representation of voices on a day which celebrates the past, present, and future community of diverse women around the world," said Google.
Last year, Google celebrated the stories and voices of extraordinary women—the everyday women living all over the world."
Each of the quotes show an important or defining moment, person and event from the life of the artists who have poured their life into the quotes.
While each quote tells a unique story, the themes are universal, reminding us of how much we often have in common. The combined power of the words in the quotes help bring these stories to life in a way that invokes feelings of understanding, empathy, and spirit of the day.
Google's project of today's Doodle has been an incredible achievement. We have been moved by the quotes and their candor, intimacy and bravery of the contributors. And we are sure so are going to be the readers. A very happy Women's Day to all our readers across the globe.