So Christopher Nolan is in India and if you are a movie geek, this is one reason to be super-excited! he has arrived here with his family for a three-days trip to draw attention to the cause of film preservation and restoration. In the process, he will also meet some of the Indian celebs here with Shah Rukh Khan and Kamal Haasan already sharing their fan moments with the director. So why is Nolan so famous? If you have to ask that question, perhaps you shouldn't call yourself a movie geek.
Christopher Nolan is a visionary director who redefined the way how we see blockbusters. I can go on so far to say though his movies may be divisive, Christopher Nolan has not made a bad movie till date. Many of his movies from the underrated Following and Insomnia, the Dark Knight trilogy, Inception to his latest Dunkirk has steeped themselves into pop culture. Even Bollywood has not escaped the charm of Nolan movies. Though if the director had any clue how shabbily we have been influenced by his movies, he might have never made his trip to India.
When Ghajini simplified  Memento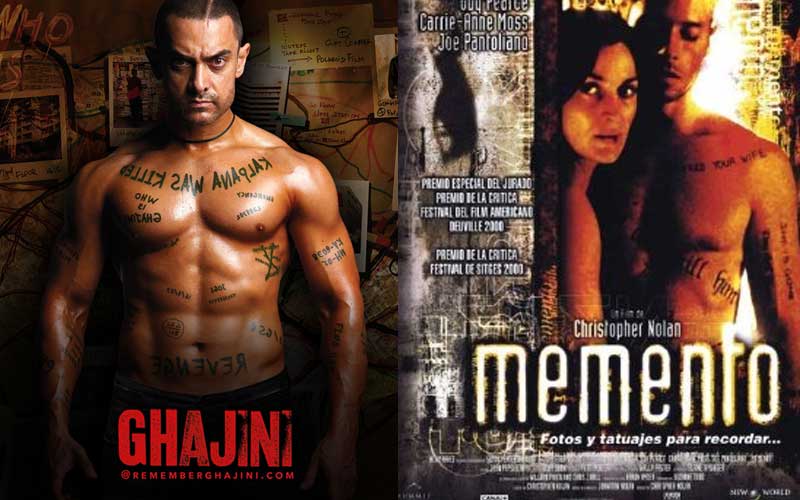 It is a known fact that Aamir Khan's Ghajini, also made in Tamil, had riffed off what I consider Nolan's best movie, Memento. However, the makers of the Ghajini felt that the complex narrative and the brilliant final twist of Memento are too much for Indian audiences to understand and they simplified it make a revenge drama that only borrows the short-term memory loss and the tattoos.
Dhoom 3 borrows the twin-act from The Prestige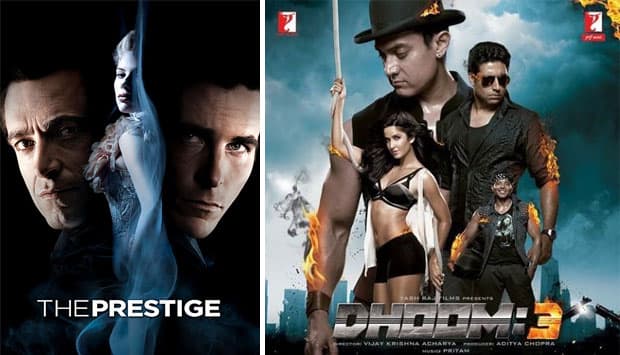 Aamir Khan has a thing for Christopher Nolan as his Dhoom 3 also takes the best twist out of The Prestige and shabbily inserts it in a movie that doesn't deserve it.
Vivek Oberoi's trolled homage to The Dark Knight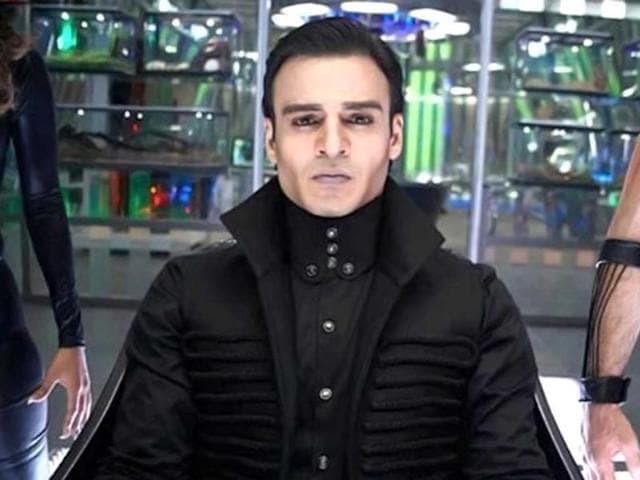 Remember the time when Vivek Oberoi compared his Krrish 3 villain act to that of Heath Ledger in The Dark Knight? No? Well, consider yourself lucky then!
Varun Dhawan compares Dilwale to Inception...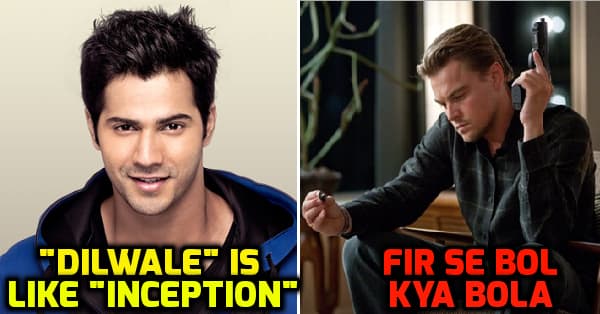 ... and after two years, we are still figuring out why he said so!
Ra.One steals Batman Begins poster
Nothing to be said here...
Race 2 climax shabbily opts for The Dark Knight Rises' Opening scene
Though this is not an exact recreation of the terrific opening scene from The Dark Knight Rises (also serving as Bane's intro scene), the fact that Race 2 came just a year after TDKR makes us suspicious if Abbas Mustan got their 'plane' idea from Nolan. Here's the original scene...
We are still waiting to see how Bollywood is planning to ruin Insomnia, Interstellar and Dunkirk.
(The above story first appeared on LatestLY on Mar 31, 2018 07:37 PM IST. For more news and updates on politics, world, sports, entertainment and lifestyle, log on to our website latestly.com).