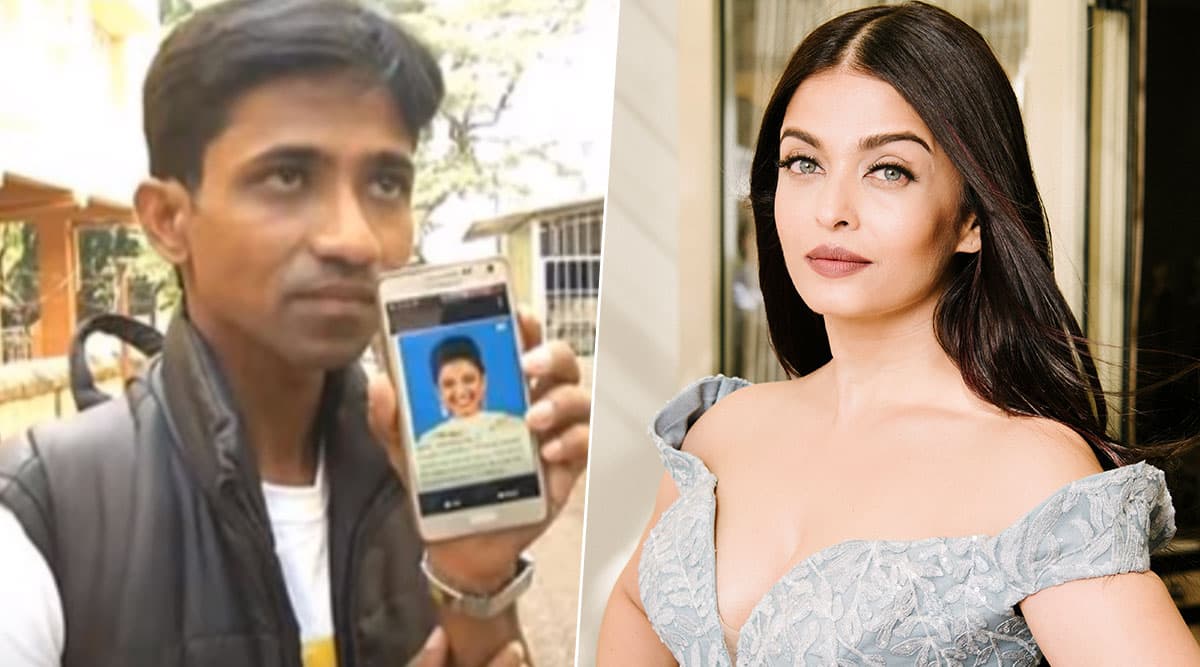 Leave it to the internet to keep throwing up old stuff from time to time and the latest victim of the same, is actress Aishwarya Rai Bachchan and unpleasant memory of her past has now been dug up again. An old video of a 32-year-old man claiming to be Aishwarya Rai Bachchan's son has gone viral again. The video first surfaced two years ago and we honestly don't know why has this video resurfaced again. Netizens Cannot Stop Gushing about Aishwarya Rai Bachchan's Daughter Aaradhya and Shah Rukh Khan's Son AbRam after Pics from Their School's Annual Day Function Hit Online.
Sangeeth Kumar, in the video, had made tall claims that he was the blue-eyed beauty's son and that he was born to the starlet in London in 1988, via IVF. Sangeeth, who hails from Mangalore made claims in this 2018 video that Aishwarya is his 'mother' and that he wishes to connect with her.
Watch The Video Below:
In the above clip, that seems to be a part of the interview that Sangeeth gave to the media, he states that his mother (Aishwarya) is now separated and lives alone in Mumbai (WHAATTT??). In the viral interview, Sangeeth had also stated that Aishwarya's parents had taken care of him till he turned two years old, post which his real father, a Vadivelu Reddy, took him to Vishakhapatnam. Weird huh!!