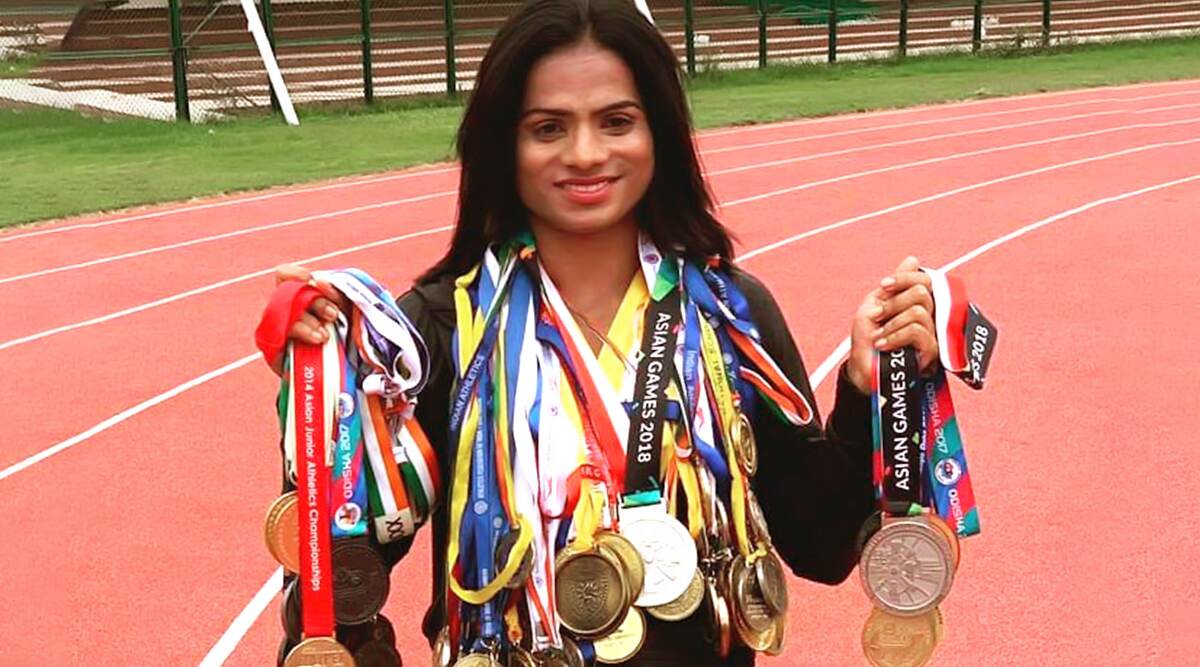 It was earlier this year when Indian sprinter Dutee Chand (also the current national champion in the women's 100 metres event) spoke about being in a same-sex relationship. While many hailed her for to openly come out as a member of the LGBTQ+ community, there were many others who even opposed her decision. Since then discussions on who will acquire the rights to make a film on her life and career has been going on. Well, it has been confirmed that National Award-winner Himansu Khatua will make the biopic on Dutee Chand. Olympic Sprinter Dutee Chand Thinks Kangana Ranaut Can Perfectly Portray Her Onscreen.
In an interview to BT, Dutee Chand confirmed, "Though many big production houses have approached me, I did not give the rights to anyone. I have seen Himansu sir's work and felt he could do justice to my story. Besides, Iti madam (Samant, author) has written a book on me and I trust the team. I want the film to be not just an entertainer, but also an inspiration for the viewers." Talking about the progress of this project, the Odia filmmaker was quoted as saying, "We have just finished the first draft. It will be a feature film on the life of Dutee from her childhood till date and will feature all the ups and downs in her life." Dutee Chand Finds Strong Support in Ellen DeGeneres After Athlete Reveals She's in a Same-Sex Relationship (View Pic).
Practice Sessions
View this post on Instagram
Filmmaker Himansu Khatua had won National Awards for Sunya Swarupa and Kathantara. Although Dutee Chand had mentioned that she'd love to see Kangana Ranaut portraying her on the big screen, it is yet to be confirmed which actress will play the role of the internationally celebrated athlete.