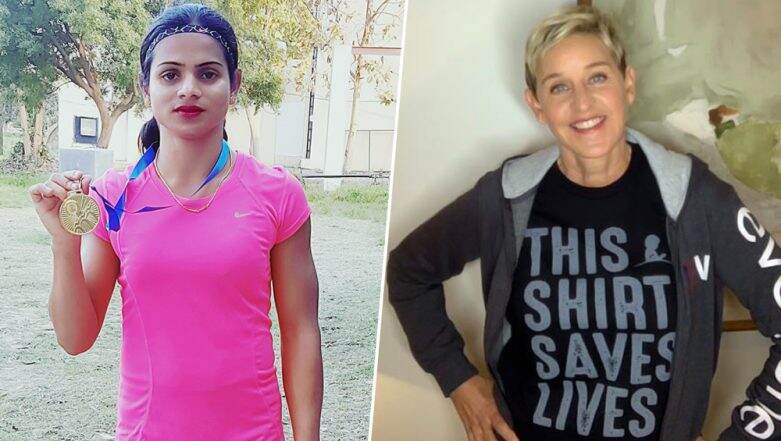 Indian athlete, Dutee Chand, recently took a milestone step and revealed that she is in a same-sex relationship. The sportsperson for the first time came out in public to speak about it and the netizens are lauding her choice of opening up. Guess who else is proud of her? It is American host Ellen DeGeneres, who also had won hearts with the big revelation of being gay, publicly. She took her Instagram to post about Dutee. Dutee Chand Reveals She Is in a Same-Sex Relationship, Says It Is a Personal Decision and Should Be Respected.
In her post, Ellen quotes Dutee who spoke to the Sunday Express:  "I have found someone who is my soulmate. I believe everyone should have the freedom to be with whoever they decide they want to be with. I have always supported the rights of those who want to be in a same-sex relationship. It is an individual person's choice. Currently, my focus is on the World Championships and the Olympic Games but in the future I would like to settle down with her."
Ellen's Post:
It is not always that the desis get to see such iconic moments. However, sadly, the revelation has already got Dutee in the controversy. As per the reports, her family has decided to distance her from them if she chooses for the same-sex relationship. On the other hand, her sister Saraswati Chand is adamant that Dutee was "forced" to say these things in the public. The revelation has caused quite a stir but that was just a nudge in the right direction, for more of them to get out of the closet.