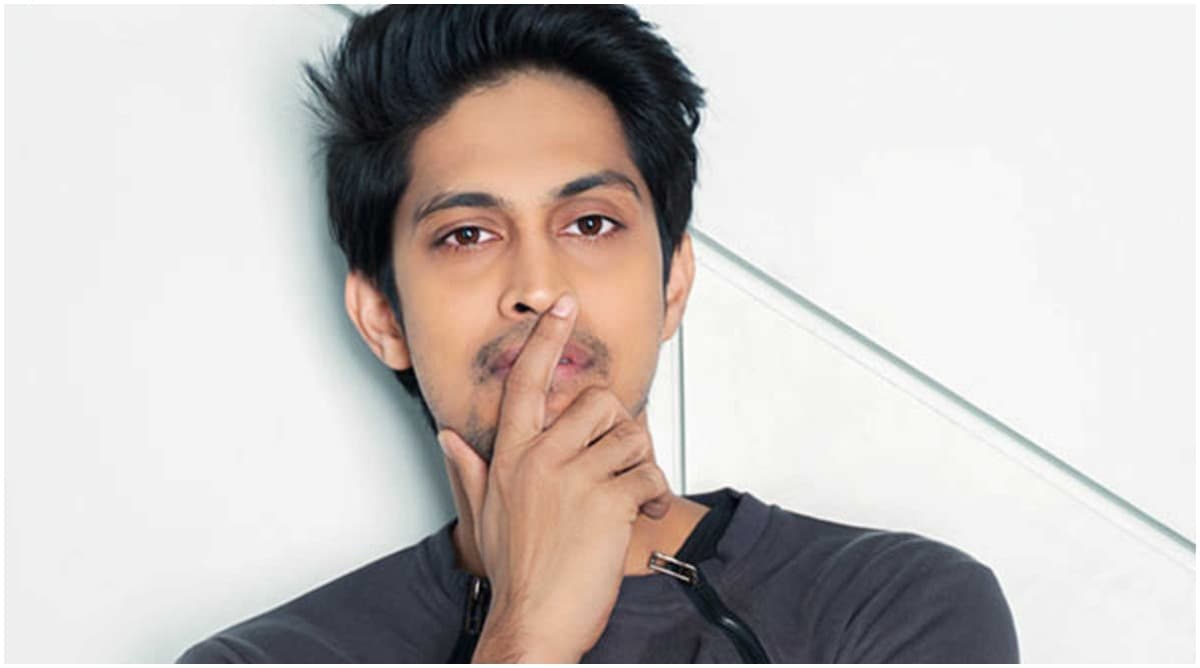 Bollywood actor Tushar Pandey, who was seen in a supporting role in Amitabh Bachchan and Taapsee Pannu's critically acclaimed film Pink (2016), is currently riding high on the success of Sushant Singh Rajput and Shraddha Kapoor starrer Chhichhore. The actor, who was last seen in Rajshri Films' Hum Chaar, played a loser named "Mummy" a Momma's boy in Chhichhore. There is no denying that the geeky Mummy's antics surely made us all laugh out loud throughout the movie.  In a recent conversation with LatesLY, Tushar, who has had an interesting journey in Bollywood, talked about his newfound fame (courtesy the film), what was he like during his college days and which one of the losers does he relate more to. Here are the excerpts from our chat with Tushar. 'Dream Come True!', Hum Chaar Star Tushar Pandey on Acting in a Rajshri Film
Did you expect Chhichhore to be such a big hit?
Honestly, we knew the potential but the response is beyond belief. I am thrilled about the way our film is being appreciated. Calls and messages haven't stopped since release and it's a very happy time for all of us.
After playing the character Mummy in Chhichhore, what kind of response did you get?
The best gift is when your character resonates with the audience, and you get so much love from the audience and critics, both. I'm so glad, all this is coming my way. Every day, I receive video messages from people enacting my scenes and dialogues and to get called by your character name, its just wonderful.
How were Sushant Singh Rajput and Shraddha Kapoor as co-stars?
They are brilliant. They both are such professionals and more importantly great human beings. Our chemistry in the film works so well because we bond very well in life. The shoot felt like meeting old friends though I met both of them for the first time during the prep of Chhichhore. We still chat a lot and keep planning next get-togethers.
So, what were you like in college? Could you relate to any of the characters from the film?
I was a lot more extroverted than Mummy in my real life, but that's why it's so fun to play a character that is different than you. In fact, during my college years, I spent more time in college than at home. Night-outs, outstation trips were a regular feature for us. I think that's when you create those life long friends. I believe I was a mix of most of the Chhichhore characters; especially Derek, Anni and Acid.
Chhichhore and Hum Chaar, both films are on friendship. So signing both films were coincidental?
Well Hum Chaar gave me a very different world to explore as an actor and that got me excited. Yes, college has prominence in it but playing a guy from a village in east UP and a different understanding of life was definitely a big reason. I'm glad I did that,t cause that taught me a lot. Chhichhore came to me after I finished shooting Hum Chaar, I don't need to say why I wanted to do this film. This film is a blessing, and I glad it came my way.
Also, weren't you apprehensive about multi-starrer?
No, absolutely not. I truly believe that the script is the hero. If I have a character that has an importance in the script and it changes the course of the film in any way, then I don't need to think about anything else.
And, were you disappointed that Hum Chaar went overlooked?
Of course, when you spend so much time in a film and your character; you want it to reach to people. Fortunately, with the OTT platform, it is still accessible, and I'm glad that people are noticing it now.
What is that you look at before signing a film? Cast or script?
As I said earlier, script. That decides every decision.
Any challenge you've faced so far in prepping for a particular role?
What becomes the most important for prep is the time and that can be challenging. One needs to approach the character physically as well as internally and it needs time to find that balance.
Since many actors are taking up web series, would you like to move to the digital space?
Digital space is a very exciting medium. Some stories and characters need more than three hours and with the digital medium booming, that's happening. The scope of the genre, characters, stories on the web are varied. I will be very interested if something fun comes my way.
What are other roles that you would want to explore?
I love playing both sides of the spectrum. From a nice guy to a dark, mean character. That's the fun of being an actor.
Any future projects?
I am discussing few projects currently and hopefully, something should be announced very soon. Wait for it.