Will Smith is making the most of his India visit. The actor who earlier attended the Hindustan Times Leadership Summit 2018 in the capital, is now chilling in Mumbai with all his Bollywood friends. We saw Will Smith mingling with Ranveer Singh and Karan Johar as the trio's pictures are all over the internet. The Men in Black actor is quite smitten by our country and leaves no chance to bond with our beloved stars. After Karan-Ranveer, the actor dropped in to meet Tiger Shroff on the sets of Student of the Year 2. And if this wasn't enough, he even decided to drive a rickshaw on the streets of Mumbai. From Revealing He Wants to Work With Aishwarya to Partying With Karan and Ranveer, Will Smith Proves He's Quite Fascinated by Bollywood.
We have some of the exclusive pictures of this Hollywood star driving a rickshaw on the streets of Mumbai. He looked quite thrilled with his new ride and was even willing to pose for the shutterbugs. Guess, Will is quite smitten by our Indian culture and we won't be surprised if he decides to sign a Bollywood film anytime in the future.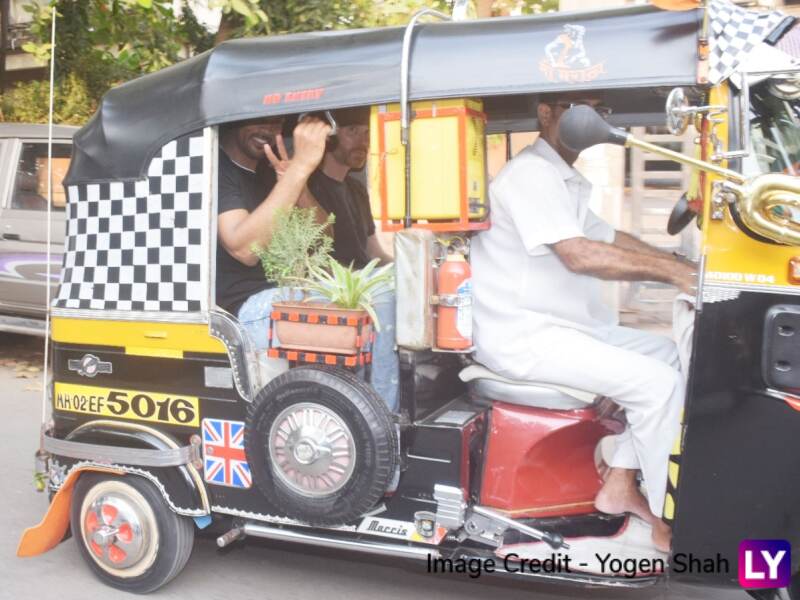 During his appearance at the Hindustan Times Summit 2018, Will said there's one thing that is still on his bucket list. "One of the things on my bucket list is to be on a Bollywood dance sequence. I met Aishwarya Rai 15 years ago, we had conversations about doing something together but never happened. Perhaps I would do a film with her," he said in his conversation with Farhan.