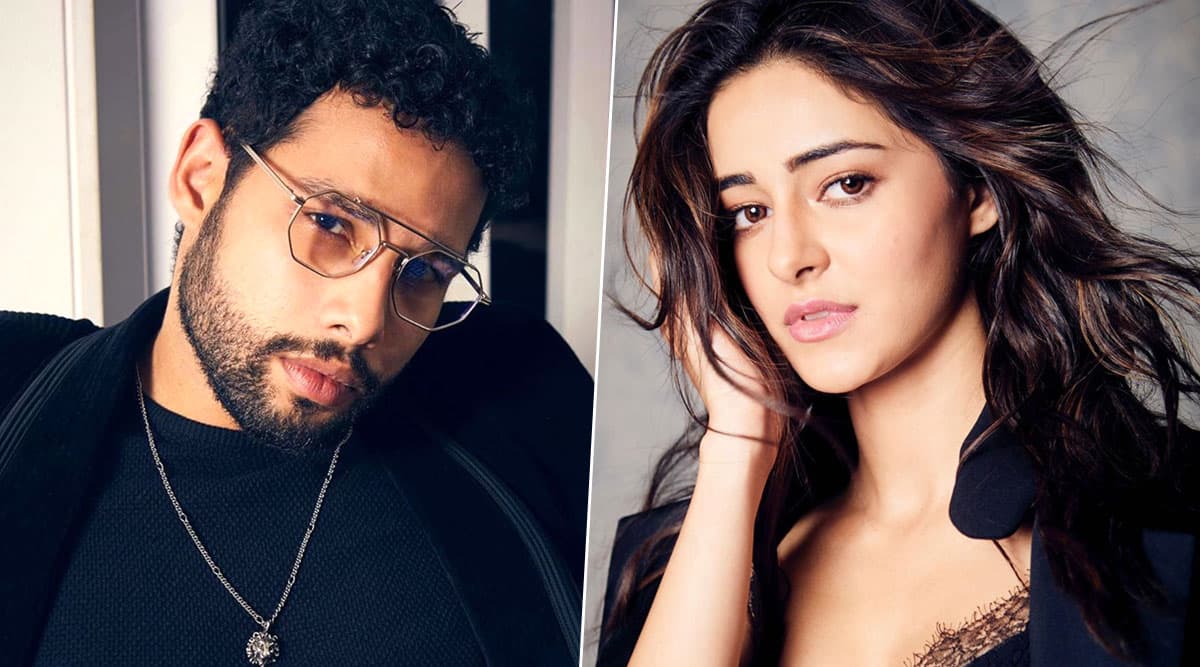 Among the newcomers of 2019, two stars who impressed us were Siddhant Chaturvedi in Gully Boy and Ananya Panday in Student of the Year 2/Pati, Patni Aur Woh. As rapper MC Sher in Zoya Akhtar's film, Siddhant, who was earlier seen in the web-series Inside Edge, went onto to gain cult status with his confident performance. Ananya was one of the rare good things in Student of the Year 2, that also starred Tiger Shroff and Tara Sutaria. Year Ender 2019: Siddhant Chaturvedi in Gully Boy, Dulquer Salmaan in The Zoya Factor, Mohit Raina in Uri and More – 20 Performances in Bollywood Movies of 2019 That Define 'Scene-Stealing'.
Both the upcoming stars were invited to film critic/ senior journalist Rajeev Masand's roundtable discussion for promising newcomers. Others in attendance were Tara, Vishal Jethwa (Mardaani 2), Geetika Vidya Ohlyan and Saloni Batra (Soni), and Abhimanyu Dassani (Mard Ko Dard Nahi Hota). Among the things they discussed, the most obvious subject that came out was of course, 'nepotism'. And things became a bit awkward for Ananya Panday, one of the two star-kids in the group (apart from Abhimanyu), after she defended her privileged status.
In the below clip, we can hear Ananya elaborate on how she doesn't mind being known in the industry for being actor Chunkey Pandey's daughter, and she won't want it in any other way.  She said she won't hate it (for being a star-kid), as she believes her father has worked hard to reach where he is now. She goes on to elucidate about her father's struggles in the industry, which is why she doesn't take her current status lightly, and over-compensates by doing extra. BTW, she also mention that Chunkey Panday has never worked in a Dharma movie (which she did) and also appeared in Koffee With Karan (which also she did). Kinda dug holes in her own defense, na?
Ananya says it isn't easy as everyone thinks it to be, which we think she is talking about being a star-kid. Saloni Batra did defend her saying actors like Ananya get unfairly blamed for being born in star-families. Ananya Panday: I Have Pointless Dramas In My Life, My Man Should Make Me Laugh About Them!
This is when Siddhant Chaturvedi pitches in and with one line, he kind of exposes the fallacies of Anany's argument. He said, "Jahan humare sapne pure hote hai wahan inka struggle shuru hota hai!" This translates to, "Where our dreams finally get fulfilled, that's where their (Star-kids) struggles begin." Ouch!
Watch the video below:
Ananya Pandey complaining about nepotism and Sidhant Chaturvedi ending her existence with one line 😭 look at her reaction lol pic.twitter.com/hX2R7Jc1F7

— Devdas (@shahrukhdevdas) January 1, 2020
Coming from an actor who has to prove himself in a supporting role in a film that has Ranveer Singh and Alia Bhatt, Siddhant's scepticism holds more water here, compared to a star-kid who gets launched as a lead in a Dharma movie. What say?
Siddhant's repartee also won over Twitter. Check out some of the reactions below:
Tweet #1
Struggle is real. Her dad's never been to koffee with Karan 😭😭 https://t.co/rMEQvzKoEU

— Adil Rizvi (@adilrizvi30) January 1, 2020
Tweet #2
Since when is being on Koffee with Karan viewed as a barometer for success 🙉 https://t.co/YsAVlgnsws

— Pranav  (@woodinhyo) January 1, 2020
Tweet #3
Sidhant is like 😆😆 https://t.co/nuxfBpUuON pic.twitter.com/CmOs8zG1Ty

— AB🇮🇳 (@PMCbuz) January 1, 2020
Tweet #4
Ouch 🤣🤣🤣 https://t.co/UECqe1cakK

— Shiv Aroor (@ShivAroor) January 1, 2020
Tweet #5
my father never went to coffee with karan 🤣🤣🤣🤣🤣🤣. https://t.co/peSkVyyj9K pic.twitter.com/6meJClm270

— shiva 154 (@vgthqwert) January 1, 2020
Tweet #6
Who's going to tell her that millions don't even get the chance to audition while she has like a 6-7 films lineup waiting for her

And being Suhana's best friend also helps lmao 🤭 https://t.co/PKxjt8MKcy

— Bhavya (@sm_bhavya) January 1, 2020
Tweet #7
Her journey was tough because her father never went to Coffee with Karan. https://t.co/4QSgW3V75y

— Pratiek Varma (@Pratiek_Varma) January 1, 2020
Well, who knew getting into Koffee With Karan as a guest has now become a benchmark of you have arrived? Just reminding Ananya that even Rakhi Sawant has appeared on the Karan Johar chat show.