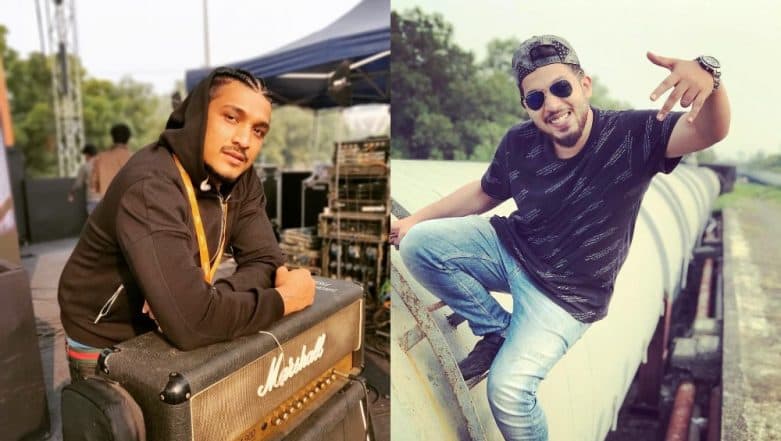 Are you vibing like crazy over Ranveer Singh and Alia Bhatt's Gully Boy trailer? Has the rap "Tu nanga hi toh aaya hai, kya ghanta lekar jaega?" playing on a loop in your head? Well, you're not the only one. After quite a long time, a Bollywood film has managed to garner pan reception and acceptance towards a film. Inspired by the muffled raps from the streets of Mumbai, Zoya Akhtar's fictional tale of a struggling rapper making it big is quiite promising. But did you know that ahead of starting shooting or working on the script, Zoya got along with two desi rappers who helped shape the plot of the film?
The rap scene in India has predominantly been hoarded by Punjabi artists with borderline to literal crass lyrics about women, tight pants, money and sex. Well, that's something we have in common with the Hollywood rap sphere too. However, amid the lack of sublime raps rose the relevance of poetic rap that came from the suburbs and slums. Vivian Fernandes, also known as Divine and Naved Sheikh ala Naezy became the pioneers of desi rap that revolves around real issues like poverty and politics. Their words to tackle social evils speaks directly to the aam janta. They are the 'Real-Life Gully Boys', if you will. With that, let us give you a peek at their journey from the streets of Mumbai to the hearts of indie-music sphere.
Vivian Fernandes aka Divine
Divine found prominence in the indie sphere thanks to his single 'Yeh Mera Bombay' which was released in 2011. That was just the start as he further found prominence with his song, Mere Gully Mein which featured fellow Mumbai rapper Naezy. As his name grew, Divine further collaborated with Indian artists to expand his horizons. He collabed with Nucleya for a song going by the name, Scene Kya Hai.
Divine and Nucleya also composed a song for Anurag Kashyap's Mukkabaaz, Paintra, which marked his Bollywood debut, in a way. Although Divine started his rap career by rapping in English, he soon changed it to Hindi to make sure his words reached the masses with rickshaw pullers and street hawkers being his target audience.
He also joined the hip hop crew, Mumbai's Finest. Speaking about his rap career, Divine told Verve magazine, "The main reason I am what I am is because I practically lived alone; my mother and brother both worked abroad ever since my dad left. I would write every day for five hours at a time, and I'd spend days trying to perfect one verse, which I can do in minutes now."
Divine hailed from JB Nagar slum where he stayed with his maternal grandmother. It was at this place where he channelled all his anger into words and penned down rap songs. Here are some of Divine's famous works.
Yeh Mera Bombay
Mere Gully Mein
Scene Kya Hai
Paintra from Mukkabaaz
Naved Sheikh aka Naezy
At the age of 13, Naezy found his calling thanks to Sean Paul's Temperature. Keeping his passion ignited through his teenage, Naezy dropped his first music video, Aafat. The video was a DIY project shot, recorded and directed by Naezy himself. He started rapping along with a hip-hop collective, The Schizophrenics, which was formed with his friends in Khalsa College.
Here's the Aafat video
Gully Boy is all set to make its big release on Valentine's Day. Naezy has helped Javed Akhtar pen down rap lyrics for the film's album. Zoya Akhtar revealed that the film's album has about 18 tracks which will all be released on January 24.