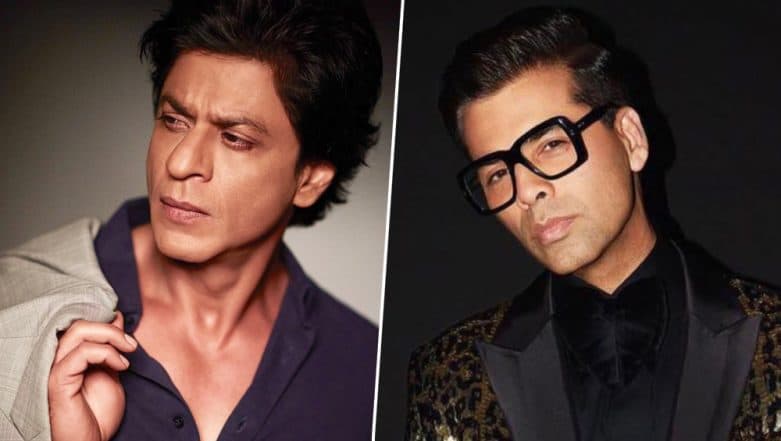 Karan Johar has been getting a lot of hate from Shah Rukh Khan fans, after he made a little gaffe that looks more accidental than incidental. Karan Johar has been liking and sharing a lot of tweets that are praising his new movie, Kesari. So what happened this time? He mistakenly liked a tweet that not only insulted his supposed elder brother Shah Rukh Khan, and his last movie, Zero, but also the gay community. #ShameOnKaranJohar Tops the Trends After Karan Johar LIKES an Offensive Tweet on Shah Rukh Khan.
The tweet was posted by an Akshay Kumar fan, and it had used a gay slur to insult Shah Rukh Khan, while also poking fun at the collections of Zero. Karan Johar later disliked the tweet, but the damage has been done. SRK fans had already taken screenshots of the 'mistake' and have been trending #ShameonKaranJohar on Twitter. Some of them have even called KJo a 'snake' for what they perceive to be an act of treachery.
Check out the disliked tweet here: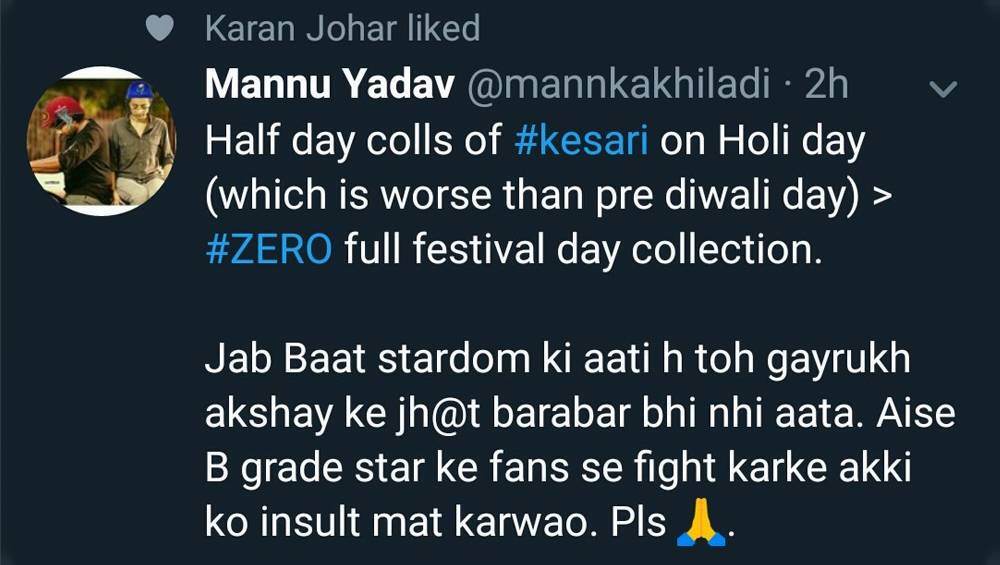 Now Karan Johar has reacted to the controversy on Twitter and claims that he has no clue about the tweet. He blames it on a technical problem and that his account has been posting gibberish. Karan Johar promised that he would get it sorted, while also apologising for any inconvenience.
Check out his tweet below:
Guys having a technical problem with my twitter account! Strange things are going on!from uploading shoe picture and gibberish to liking tweets I haven't even read and would NEVER even acknowledge! Please bear with me and I apologise for any inconvenience! Sorting it out asap!

— Karan Johar (@karanjohar) March 22, 2019
Now has his account been hacked or is this an accidental mistake? Readers, you say! Considering that we have been hearing rumours about KJo and SRK sharing cold vibes these days, you can never know!
Kesari stars Akshay Kumar and Parineeti Chopra in the lead, and  Karan Johar's Dharma Productions is involved as the co-producer. Kesari had released on March 21, which happens to be Holi, and took off to a great start at the box office, becoming the highest opener of 2019.