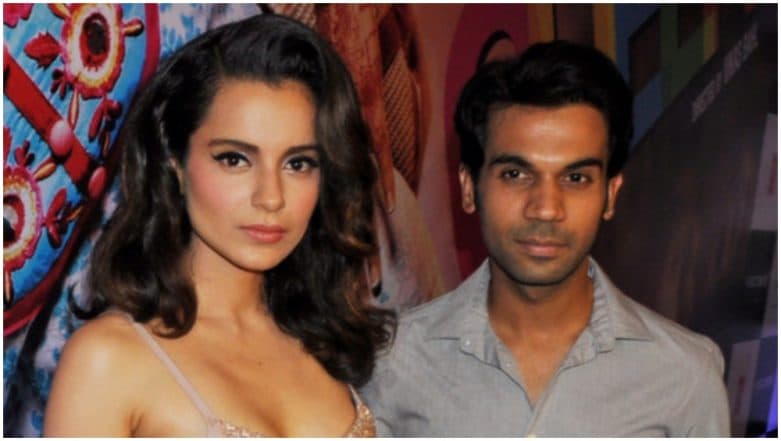 Kangana Ranaut's feud with an entertainment journalist is taking an ugly turn each day. It also started when the Queen actress alleged a journalist of instigating a 'smear campaign' against her. It was during a song launch of her upcoming movie, Judgemental Hai Kya when Kangana targeted the reporter or should we say intimidated him as he felt. The entire media fraternity is baffled with Kangana's rude behaviour and they have collectively decided to ban her completely. While the actress has a good number of supporters, her co-star, Rajkummar Rao, too, is supporting her in this controversy. Kangana Ranaut Gets Banned by Media! Entertainment Journalists' Guild of India Takes this Harsh Step After Her Recent Spat with a Reporter.
Rajkummar in his latest interaction with BollywoodLife was asked to react on the same issue. When asked if Kangana's behaviour at the event bothered him, the Fanney Khan actor said, "That's her point of view. We live in a free country and we believe everybody can have their point of view. All I can say is more power to her. There are a lot of people who like her for her honesty." Rangoli Chandel Calls Kangana Ranaut Haters 'Anti-National' and Fans Are Furious Over This - Read Tweets.
And what about being a fearless lady that she is? "She is definitely a fearless girl. She inspires a lot of girls through her work. And sometimes even I feel like, 'how can she be so fearless and open about everything.'" he added. Well, certainly the actress received some much-needed support from her actor friend and we wonder if others would be willing enough to side with her in this issue.