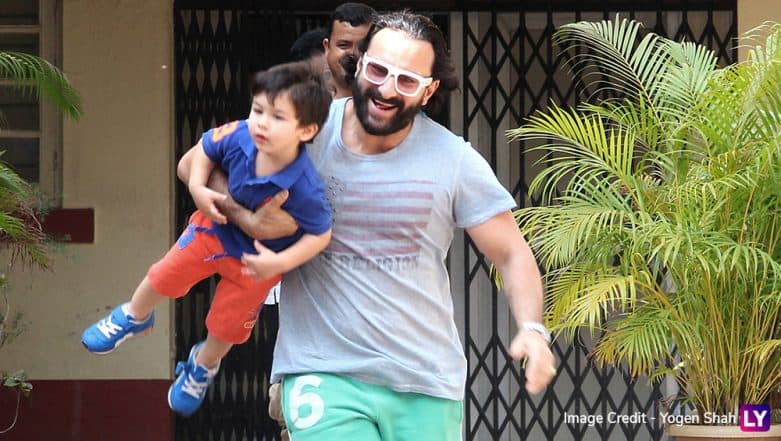 Taimur is a social media sensation and there's nothing Kareena or Saif Ali Khan can do about it. While these doting parents have previously expressed their discomfort over the constant attention being showered on their darling son, there's nothing they have done to curb it. However, a local resident recently filed a police complaint about the growing number of paparazzi in his area.  CineBlitz's recent reports suggest that police had to finally intervene when the local registered a complaint but it was hurtful to see Saif not coming out in their support. Taimur Ali Khan Can't Contain His Happiness As He Rushes To See What's In The Bag! (See Cute Pics and Videos).
A senior photographer told the publication that the police were called in to disperse them from the residential area. The police even informed that they were acting on a complaint received by a resident of the area. And even as the paps were ready to disperse, Saif Ali Khan walked out of his building to shun them. Though the actor had not filed any complaint, he was apparently happy about this strict action being taken against these shutterbugs. Taimur Ali Khan Steps Out for Horse-Riding Again but It Is His Red Dashiki Shirt That Grabs Our Attention – View Pics.
A senior photographer in his conversation with the same publication said, "On one hand Kareena declares that she gets updates about her son through us, but on the other hand the husband seems to get irritated with the photographers. That's very convenient." Well, guess Saif and Kareena need to make up their mind. Giving paparazzi a green light and then evading them is unfair.