Salman Khan getting convicted in the Black Buck poaching case is the only thing people can talk about on the internet. People are either outraged about Bhai behind put behind the bars or they are applauding the judicial system for taking the right decision. Celebrities are also coming out in support of the Dabangg actor, who has already spent a night in jail and might be spending more before his bail plea is heard. The actor's bail hearing was supposed to be heard today but the judge got transferred which explains the delay in the hearing. Fans are not too happy about it.
David Dhawan, Jacqueline Fernandez, Aayush Sharma, Arbaaz Khan and a couple of other family members/ friends were spotted outside Bhai's residence last night. In fact, Bhai just returned with Jacqueline after finishing his shoot schedule for Race 3 in Abu Dhabi. The actor was clicked by the paparazzi outside the airport, too, but he didn't look too amused. Well, we know now why he looked rather baffled at the airport. A lot of celebrities and well wishers are upset with the verdict and have left no stone unturned to express what they feel. Kapil Sharma even abused media organisations, which became a separate controversy. (ALSO READ: Judge hearing Salman Khan's Bail Plea Transferred, Actor to Spend few More Nights in Jail)
The recent updates on Salman's bail plea hearing don't look too promising. The actor might have to spend more nights in jail. The actor has been sentenced to five years in jail. Saif Ali Khan, Sonali Bendre, Tabu and Neelam, who were also involved in the case have been acquitted and set free by the court. Check out these pictures of celebs spotted outside Salman's residence last night.
Aayush Sharma will make his Bollywood debut with Loveratri, which is produced by Salman,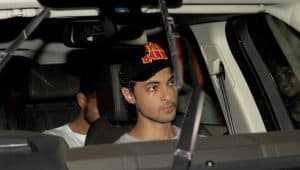 Arbaaz Khan had also signed Dabangg 3 and was going to produce it for Salman,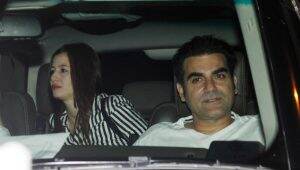 David Dhawan has worked with Bhai in a couple of films and the two are very close friends,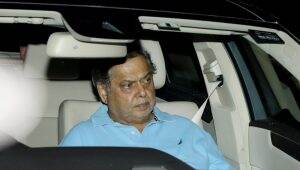 Jackie is also one of Bhai's closest friends,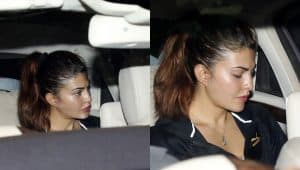 Bhai getting convicted has not gone down too well with fans and friends close to the actor. Yesterday, we saw a video of Preity Zinta rushing to meet Salman at the Jodhpur jail. The actress was really tensed and didn't address the media that was present outside the prison. What are your thoughts on the whole Bhai getting convicted case? Tell us in the comments below and stay tuned with us for more.