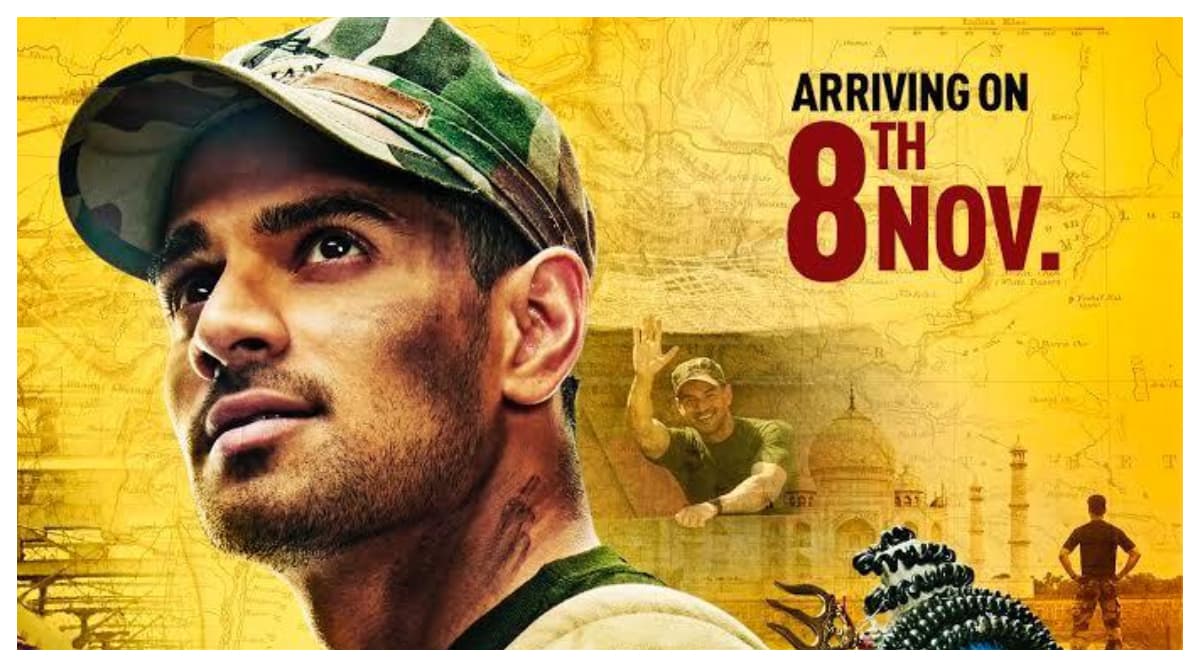 Sooraj Pancholi is returning to movies after 2015 with the upcoming drama, Satellite Shankar. The first trailer of the film dropped a few days back and got a good response from the audience. Along with the footage it was announced that the movie will come out on November 15. Before this, it was known that the movie will be open in theatres on July 5. Now, there is a new development. The release date of the film has been moved again. Satellite Shankar is coming much before that on November 8. The reason behind this change in release date is best known to the makers at the moment. Satellite Shankar Trailer: Sooraj Pancholi's Cheerful Soldier Unites a Nation in This Unique Story of Self-Discovery (Watch Video).
But the number of movies releasing in theatres on the November7-8 weekend has reduced. Ujda Chaman changed the release date to November 1 from November 7.
Check Out The Trailer of Satellite Shankar Here:
Satellite Shankar tells the story of an army soldier who lets go of his holidays while helping civilians out. Then the entire nation comes together to help him reach his army base on time. The movie has been shot at close to 10 shooting locations including Taj Mahal and Chitkul. In an interview with LatestLY, Sooraj said that sometimes locals mistook him for a real soldier and offered him food.
Talking about the film, Sooraj Pancholi told TOI, "I have always wanted to play a soldier in a classic war or an action film. But this is not a war film, it's not an action film, it's a drama. The movie is about the life of every soldier – of what they see and feel in personal life."