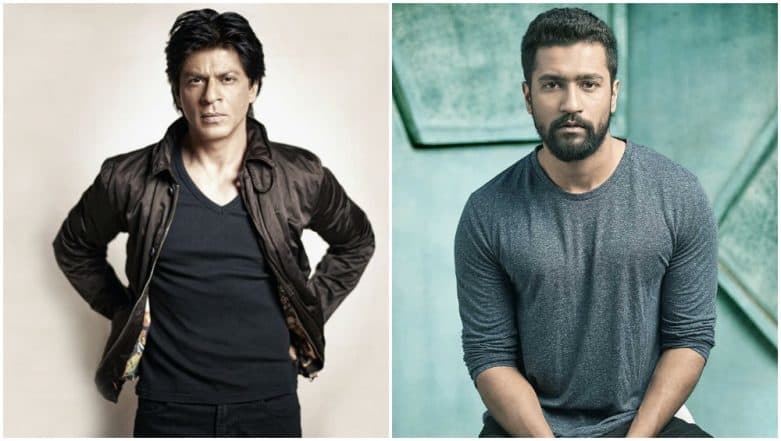 Shah Rukh Khan's upcoming biopic on astronaut Rakesh Sharma is making news for all the wrong reasons. While Aamir Khan was initially approached for this ambitious project and he rejected to start working on Mahabharat, seems like SRK too is not eager to come on board for it. We read reports about how the actor wants to go ahead with Don 3 and he may exit Saare Jahaan Se Achca for the same. Yes, writer Anjum Rajabali did rubbish these stories about him exiting but the recent ones about Vicky Kaushal replacing him may be true. It's Not a Wise Decision For Shah Rukh Khan To Quit Rakesh Sharma Biopic'Saare Jahaan Se Achcha' - Here's Why.
As per a report in Bollywood Hungama, there are chances that the Uri actor might step into the shoes of Rakesh Sharma instead of the King Khan of Bollywood. The makers of the biopic have approached him to star in the film and considering his series of hits recently, Vicky seems like an ideal choice for them. While we as true Shah Rukh fans wanted him to go ahead with this project, he had some inhibitions and different thinking clearly. Let's hope the reports are completely false and the producers officially make this big announcement, ending all the gossip stories once and for all. Revealed! The Real Reason Why Aamir Khan Rejected Rakesh Sharma Biopic, Saare Jahaan Se Achcha.
It was Aamir Khan who suggested the Raees actor's name for the biopic. And Shah Rukh had even confirmed coming on board for it. In one of his conversations for Zero, when he was asked if he's working on any Sanjay Leela Bhansali movie with Salman Khan, he denied it completely. He insisted he's currently working on the biopic and there's nothing else. However, after Zero's debacle, guess he had a change of mind, which of course we refuse to believe.