Nick Jonas got married to Desi Girl Priyanka Chopra in a two-day wedding in Jodhpur, India. We got loads and loads (but not enough) of pictures of this royal wedding. Including one Jonas Bros-reunited picture that pretty much left the internet broken. It has been a long time since we saw the brothers in the single frame owing to their individual personal and professional commitemnts. But, of course, and thankfully, all the boys had to come together for the wedding. And that makes us see that they have glo-ed up and how.
Glo-up means growing up to glow, in case you are not well versed with internet slangs. While the Jonas Bros were quite good looking guys during the time when they performed as a single band, they have somehow transformed to look even better. How's that possible? I mean just look at this picture below:
We know, we know, we have cropped out the Bonus Jonas, Frankie, out of this frame. But giving him the spotlight here, we have to say, he has had the best transformation. We have mostly seen him as a kid hanging out with his teenage bros. But here he is an 18-year-old handsome guy himself. The Glo-up is in Jonas blood.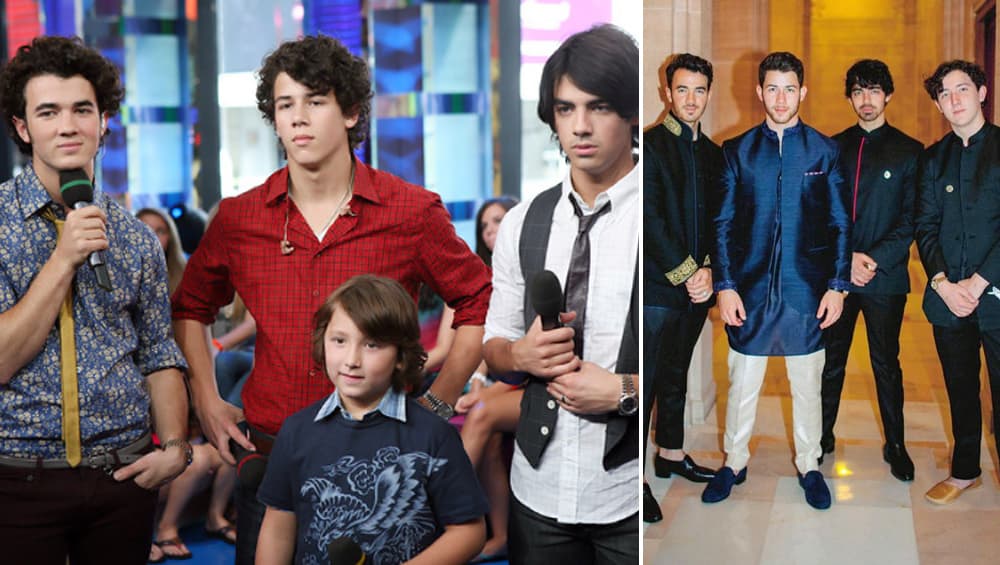 Moving on from the past to the future. Priyanka and Nick have already left Jodhpur as a married couple. They did not mind the paparazzi clicking pictures of them. And we present to you Mr and Mrs Chopra-Jonas. Fine. We don't know yet what they are calling themselves.
The couple will soon host not one or two but three wedding receptions in various cities in the world. We are hoping to Bollywood celebs galore at the Mumbai reception. Stay tuned to Latestly for more updates.