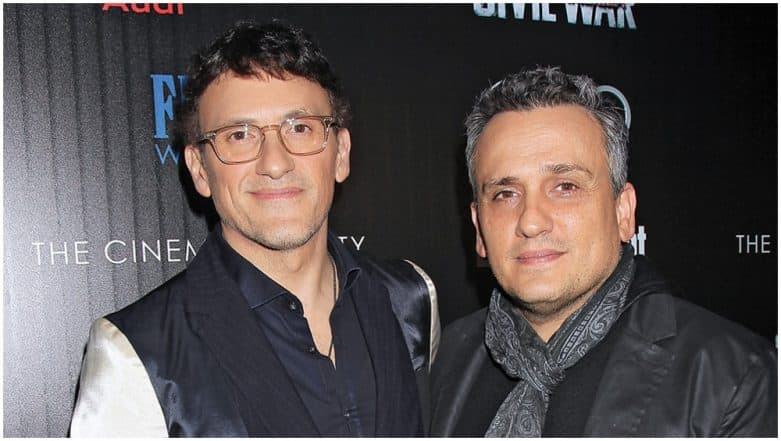 After Avengers: Endgame, Joe and Anthony Russo had announced that they will be taking a break from Marvel. The director duo who made Marvel's back to back successes may already be planning about a potential return to the MCU. In their recent interview, the director duo discussed about what it could take for them to return to Marvel and the characters that would certainly force them to return to the studios. The Russo Brothers Open Up About Marvel-Sony Split.
Speaking to SyFy on what could bring them back to MCU after directing Captain America: The Winter Soldier, Civil War, Avengers: Infinity War, and Endgame, Joe Russo said: "I grew up on [John] Byrne's X-Men run. Ben Grimm was a favourite character growing up: The Thing. And Fantastic Four is now in the Marvel fold. There's a lot."
For the uninitiated, the properties of X-Men, Fantastic Four, and Silver Surfer were under Fox Studious until this year's takeover by Disney, which now sees the movie rights for each character with Marvel.  Avengers Endgame Directors Russo Brothers Reveal Why Kneeling Tribute to Iron Man Was Cut from the Film.
Joe further expressing his interest in Silver Surfer said, "Silver Surfer is an amazing character. Going really big in cosmic would be a lot of fun. So, there's a lot of things that could attract us." It certainly looks like the Russo's are quite positive about their return. From their interaction, it seems they may return, perhaps with a story having a bigger character arc like the Avengers. Things seemed clearer when Joe mentioned, "I think after you go on the journey that we went on –—because there is a comprehensive narrative, an overarching story from Winter Soldier all the way to the end of Endgame that involves Tony and Cap, through Civil War, through Infinity War — I think that scale of ambition in storytelling is a bug that's bit us. And we're compelled to tell more stories on that scale, with that sort of years-long ambition to them."
Looks like we should be looking forward to another big franchise project from the Russo Brothers, if and when they plan to return to Marvel.