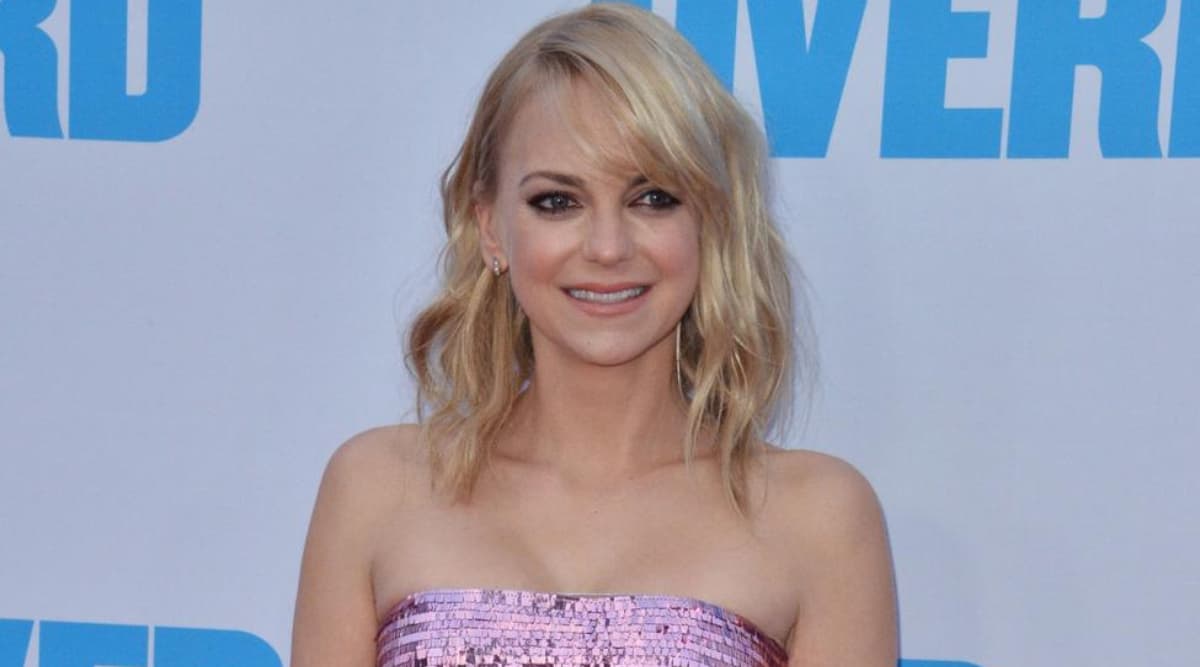 Anna Faris probably seems like one actress who hasn't been ageing. The blonde beauty has looked the same for years and it almost seems like yesterday when we saw her bat her eyelids and talk softly in The House Bunny which releases back in 2008. More recently, Faris has been a part of the popular CBS series Mom starring her along with Academy Award-winning actress Allison Janney. In the series, we Faris and Janney as a fun mother-daughter duo and their dysfunctional relationship. The series in its eighth season has received a lot of love from the audiences. Anna Faris Is Super Happy For Ex-Husband Chris Pratt's Wedding With Katherine Schwarzenegger.
As for her Hollywood career, Anna's breakout role was in the horror-comedy franchise Scary Movie. She later also starred in Bill Murray and Scarlett Johansson's Lost In Translation. It was these two films that further gave Faris her big break in films. She was also cast in the last season of Friends where she played the role of Erica, the biological mother of Chandler and Monica's adopted twins. Faris' comic timing is known to be spot on and she's starred in several breezy rom-coms and comic dramas in Hollywood and as she turns 43, here's looking at some of them.
1. Scary Movie
This franchise is probably one of the funniest, especially if you're into watching spoofs. Watching horror movies is not a cup of everyone's tea and if you really want to get over this scare, these movies can certainly help you. Farris stars in the role of Cindy Campbell which is a parody of Neve Campbell's Scream character Sidney Prescott. Scary Movie has some hilarious sequences that will certainly change the way you look at horror films.
2. The House Bunny
While this film starred Anna Farris in the lead, the supporting role was strongly portrayed by Emma Stone. While the movie was panned for its content, especially the whole Aztec theme party angle, critics unanimously agreed that Faris was the best part of it. Her comic timing in the film was much appreciated and many considered that it was Farris who held the film together.
3. Waiting 
Anna Faris and Ryan Reynolds are a great combination. Both are amazingly funny and we love how they match each other's energy in this one. The duo are shown to be servers at a fast food joint. If you're a server or have ever been in the food industry this is a movie you might enjoy as you get to see their frustrations as well as the fun they have.
4. Hot Chick
Anna's character in the film is shown to be kind of a ditz who just goes along with anything. She's not entirely stupid but she is bound to stick by her friend no matter how rude or insensitive she is. Faris played this role with all honesty. The film revolved around Rachel McAdams'character Jessica, a mean-spirited teen is convinced that she has a perfect life. But this changes when she wakes up one morning in the body of a thirty-year-old man named Clive, who is a criminal. Chris Pratt Jokes That He Apparently Downed 12 Lbs Of Wedding Cake As He Married Katherine Schwarzenegger!
5. Overboard
Not many were excited about the idea of a remake of Goldie Hawn and Kurt Russell's 1987 film Overboard when it was announced. Though the Anna Faris starrer pleasantly surprised everyone with its funny bits. The film starred Eugenio Derbez, Anna Faris, Eva Longoria, John Hannah, and Swoosie Kurtz in lead roles. It revolved around a funny situation where after getting thrown overboard, a wealthy yacht owner loses his memory and an employee whom he mistreated and unjustly fired takes advantage of the situation and convinces him that they are married.
If you haven't watched any of these films, it's best to catch them on a weekend when you want to simply chill. They are light, breezy films which can be enjoyed with friends and we assure you that Anna's comic timing will impress you.