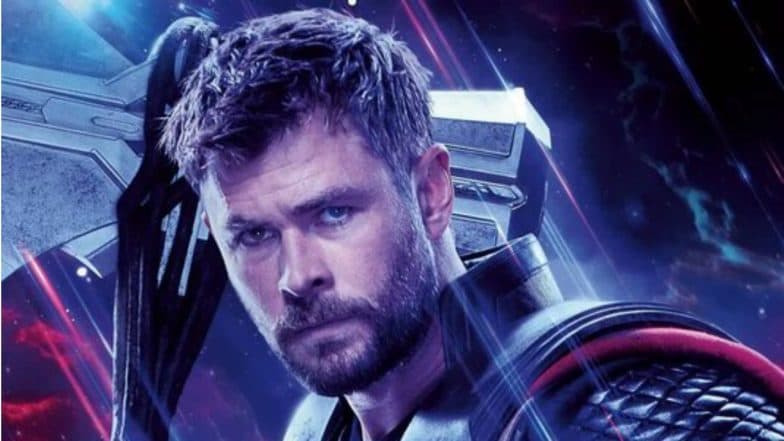 Marvel fans were in for a surprise in Avengers: Endgame considering the 'God of Thunder' aka Thor who is known to flaunt around his washboard abs was seen in a rather unexpected look in the film. Thor's life has drastically changed post-snap in Avengers: Endgame and while we were not prepared for that, the makers, Joe and Anthony Russo found it the best way to show how his character deals with loss. Chris Hemsworth's ripped physique has been one of the highlights of his character as Thor and well if you have watched the finale, the film may have painted a very different image of the superhero in your heads now. Avengers: Endgame: Why Was There No Post-Credits Scene? Here's What the Russo Brothers Have to Say
While many found the parts funny where Thor's post-snap life is shown and also all the jokes that the Rocket Raccoon cracks at his expense, the makers had their reasons for showing Thor that way. Speaking about this, the directors told Entertainment Weekly, "Even though there's a lot of fun to be had in the movie with his physical condition, it's not a gag. "It's a manifestation of where he is on a character level, and we think it's one of the most relatable aspects of him. I mean, it's a very common sort of response to depression and pain."
Elaborating more on his condition, Joe Russo said, "What would happen if that character became extremely angry and started to punish himself and didn't care anymore?. What would happen to him? He's an alcoholic now, he doesn't care about anything. He doesn't care about himself."Avengers Endgame, Infinity War, Black Panther: All 22 MCU Movies Ranked from Worst to Best Based on Box Office Performance.
This whole angle of Thor gaining weight in the storyline has left fans of the film divided. While many criticised the makers for relying on 'fat jokes' for cheap laughs from the audiences, there are others who have appreciated the fact that the makers made no changes to his physique throughout, even as he actively takes part in the battle. What did you think of Thor's character arc in the film? Avengers: Endgame is currently playing in theatres.