After Black Panther bowled us over, Marvel is about to hit us with the biggest movie of the year - Avengers: Infinity War. The superhero ensemble movie is scheduled to release worldwide on April 27, and will be a culmination of all the movie that have come out before in Marvel Cinematic Universe. So we will have the original members Iron Man, The Hulk, Captain America, Thor, Black Widow fighting the Big Bad Thanos, along with the Guardians of the Galaxy as well as the new superheroes - Doctor Strange, Spider-Man and Black Panther. Not to mention the secondary superheroes, like Bucky, Vision, Scarlet Witch, War Machine and Falcon. But there is high possibility that two popular Avengers might skip the battle.
You must have noticed by now that Jeremy Renner's Clint Barton/Hawkeye and Paul Rudd's Scott Lang/Ant-Man are missing from both the official posters and trailers of the movie. Not just that, the two superheroes are also missing from all the promotional material of the movie, including this below new raft of superheroes that will appear in the movie.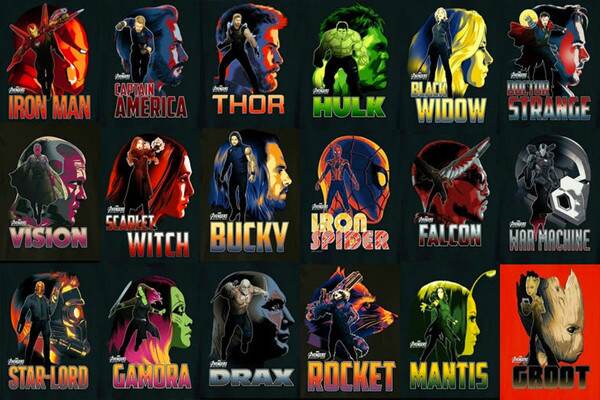 Yes, Black Panther is also not there but we have seen him in the trailers, so his presence is confirmed.
There is also the matter of the latest teaser of Ant-Man & The Wasp that doesn't mention Infinity War events; instead it recalls to Ant-Man's fate at the end of Captain America: Civil War.
Jeremy Renner, meanwhile, has been spotted on the sets of Avengers 4 in a  new suit (that fans say is his new getup as Ronin). But there is no official spotting of him shooting for Infinity War.
#JeremyRenner on the set of #Avengers 4 as #Ronin. #Hawkeye #MCU #InfinityWar #InfinityGauntlet https://t.co/z2CJgv1LhS pic.twitter.com/2D5RTEAMeh

— Pete's Basement (@PetesBasement) October 25, 2017
There is also the matter of the leaked plot (that could be fake) on the website 4Chan, that say that Hawkeye might come in the final battle while Ant-Man may have no role to play.
But knowing Marvel and its frequent ability to surprise us, never say never about the presence of these two fan favourites in Avengers: Infinity War. What say?