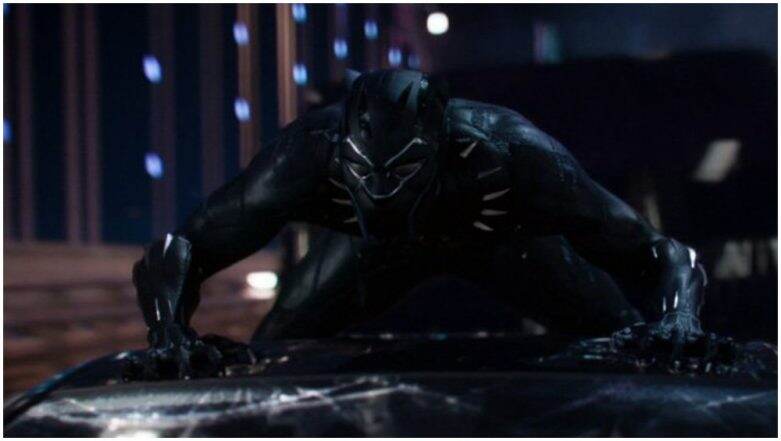 Black Panther is on such a good roll, which I am sure even Marvel executives may not have expected such a roaring business when they announced the movie a few years back. Directed by Creed fame Ryan Coogler, the Chadwick Boseman-starrer has not only be winning over the critics (with a 98% score at Rotten Tomatoes) but also at the box office, both in North America and globally, including India. The movie has been praised for its frank discussion of political and racial themes, action choreography, high technical values and the performances.
In North America itself, Black Panther manages to make $242 million in its long opening weekend (Friday to Monday, and $201 million from Friday to Sunday). Globally it collected $427 million, and has collected Rs 25 crore in India. In the process, it has broken major box office records, five of which we have recorded here for your interest.
Fifth highest opening weekend ever

Black Panther stands at fifth place when it comes to the biggest opening weekend for a movie. It stands behind Avengers ($207m), Jurassic World ($208m), Star Wars: The Last Jedi ($220m) and Star Wars: The Force Awakens ($248m).

Second biggest opening weekend for a Superhero movie

Black Panther stands just behind the first Avengers movie ($207m) when it comes to its first opening weekend. In short, it is a double victory for marvel again.

Biggest Opening weekend for a solo superhero movie

Like we mentioned before, the only superhero movie that had a better opening weekend was The Avengers, but it didn't had just one superhero. So going by that, Black Panther has the highest opening weekend for a solo superhero movie, beating the likes of The Dark Knight and Spider-Man 3 in the process

Highest Opening weekend for a Hollywood movie in 2018 in India

Currently, in five days, the movie has collected Rs 25.31 crore in India (Rs 32.45 crore gross), which is the highest for a Hollywood movie this year.

Highest Opening Weekend Collections for a debut solo superhero film in India On its opening day here, Black Panther collected Rs 5.60 crore and in the process beat Deadpool (Rs 3.72 crore) and Wonder Woman (Rs 2.07 crore); Black Panther (Rs 5.60) at the box office.