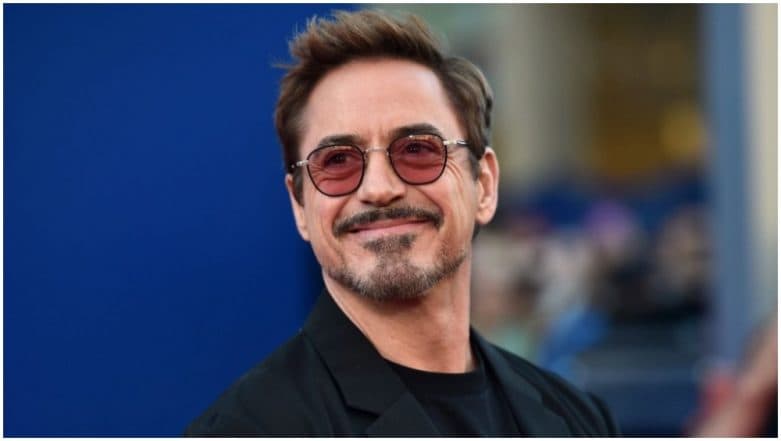 Hollywood superstar and Indian Marvel fans' favorite actor Robert Downey Jr is celebrating his 53rd birthday today. On behalf of Latestly, I wish the eminently likable superstar A Very Happy Birthday!
Robert Downey Jr's life is an inspiration to those who have been in the dumps for long and they feel they can't get out of it. Today's generation may know him as Tony Stark aka Iron Man; the man with enough charisma on and off screen. He is also touted as one of the richest celebrities in the world, as well as being one of the biggest superstars in cinema right now, if not the biggest. Many credit the success of Marvel Cinematic universe to him. All that was after 2008!
Before 2008, you might have read about his drugs and booze addled lifestyle and how he changed his act for the good. His redemption is an inspiration to many, from being a man arrested and sent to rehab for drug addiction to being the most loved star worldwide.
Many Indian fans know of his work from after the 2008 movie Iron Man. But he had more than a two decade career in cinema before delivering some really fine performances that are never mentioned in the same breath as his Iron Man act.
So in this special feature let's talk about five excellent performance that has nothing to do being...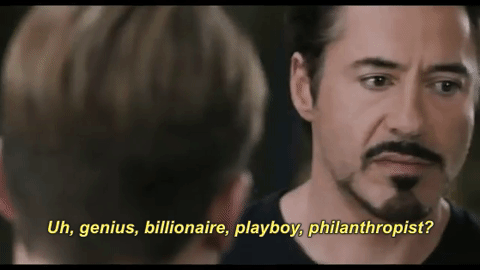 So here they are...
Less Than Zero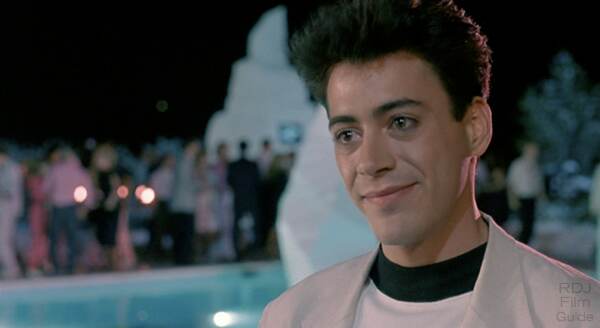 Part of the brat club of the '80s, RDJ has give some very interesting performances in the '80s, including being a bully in cult classic Weird Science. However, the best performance of this era was also something reflective of how his life later turned of (before he cleaned up his act).
Chaplin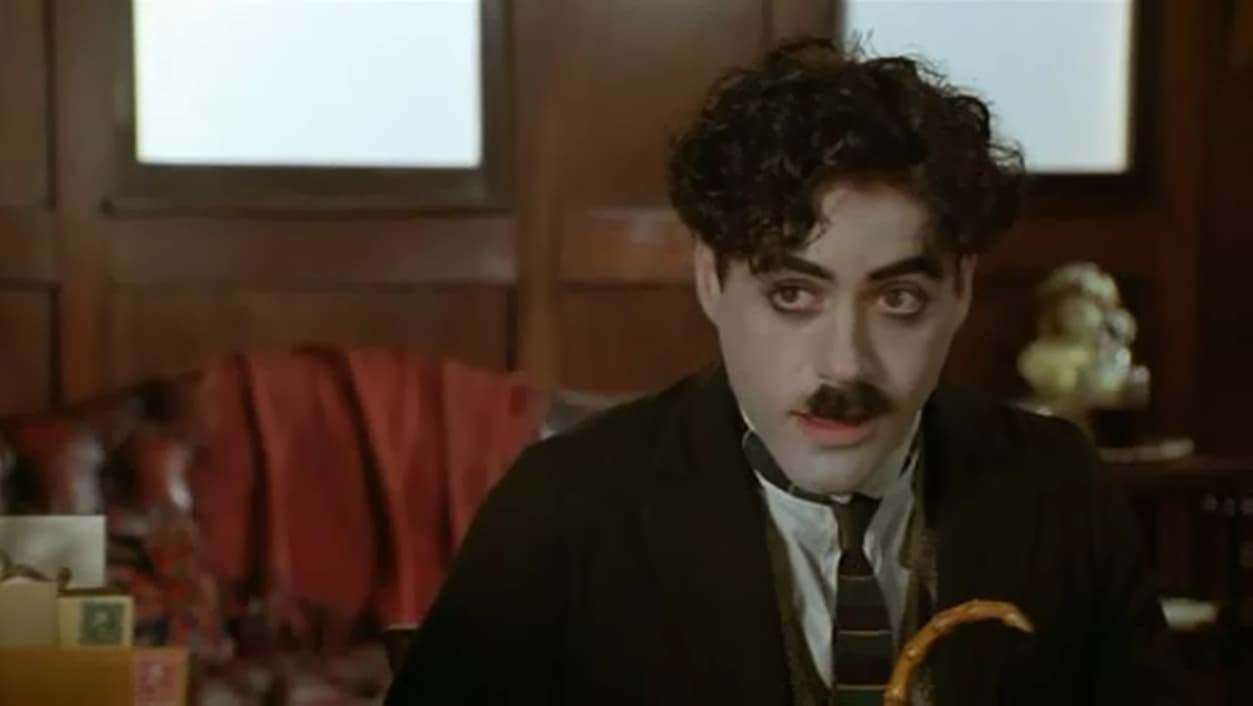 Playing one of the cinematic legends in the history of cinema is not an easy task. However, not only did Robert Downey Jr took the challenge of playing Charlie Chaplin in late Sir Richard Attenborough's movie, he trumped at it. Nailing both the look and mannerisms right, Downey manage to portray the less known side of the world's greatest entertainer with an empathetic ease.  RDJ was nominated for his performance at the Oscars, which he lost the Best Actor Award to Al Pacino (Scent of a Woman).
Kiss Kiss Bang Bang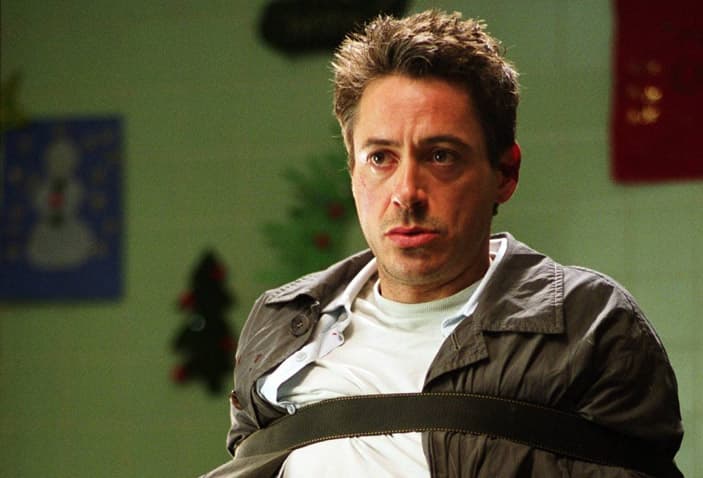 In his post-rehab phase before the Marvel renaissance took over, Robert Downey Jr made a huge mark in this Shane Black black comedy. Showing off his temerity to mouth Black's trademark barbs with ease, Robert Downey Jr owned to role of the down-on-his-luck conman in this buddy movie. He also shared an excellent camaraderie with Val Kilmer, who was terrific as the gay detective.
Zodiac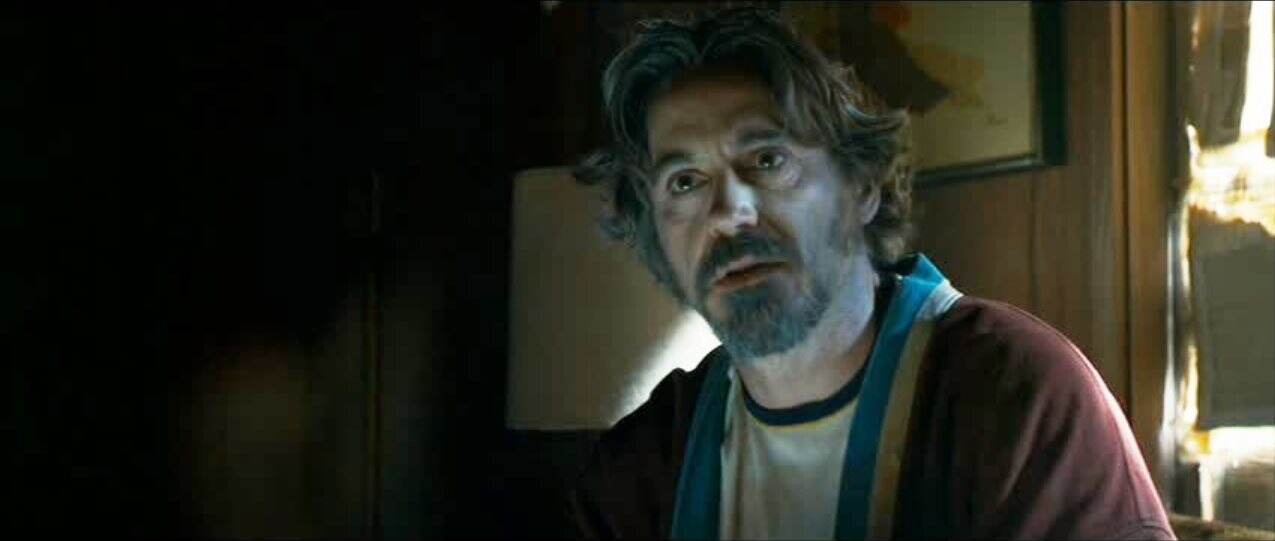 Robert Downey Jr may have a supporting role in this David Fincher thriller, with Jake Gyllenhaal taking on the main lead. But even in his brief screentime, RDJ gave a memorable performance as a reporter who tries and fails to catch the Zodiac Killer, and spends the rest of his life drowning in alcohol.
Tropic Thunder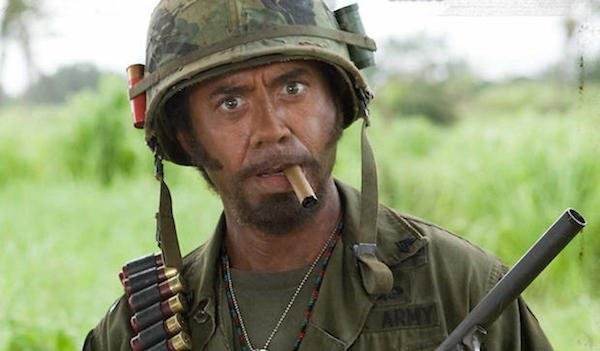 Read this line carefully - In this Ben Stiller directed movie, Robert Downey Jr, a white actor plays a white actor playing a black man who is an American soldier. If you are blown away by the silliness of the idea, then RDJ fully embraces that silliness to deliver a rollicking performance of a self-obsessed actor who took method acting a bit too far in this R-rated comedy. He earned his second Oscar nomination for the movie (Best Supporting Actor, which he lost to the late Heath Ledger for The Dark Knight). He is easily the second best thing about the ensemble comedy, the first being Tom Cruise's aptly named, nearly unrecognisable act as Les Grossman.
Robert Downey Jr will be next seen in Avengers: Infinity War, followed by Avengers 4. He will also be seen in the fantasy comedy, The Voyage of Doctor Dolittle.