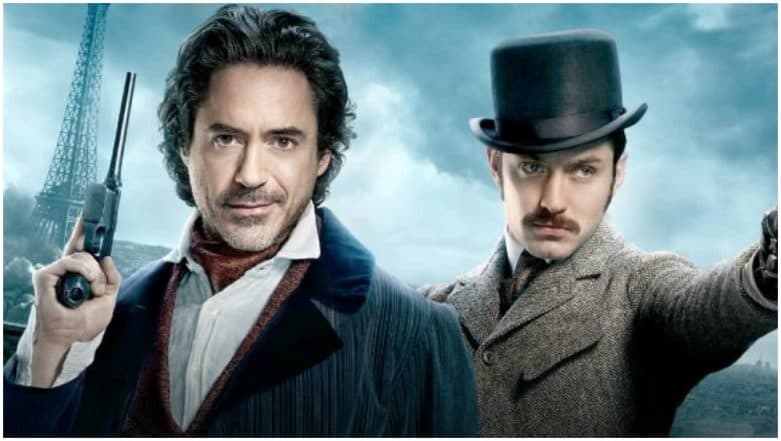 So what if Iron Man aka Tony Stark big adieu to the MCU? Robert Downey Jr fans need not be disappointed for the actor is all set to reprise his role of the famous detective, Sherlock Holmes. After two successful outings, Robert and Jude Law who played Dr Watson will return with the film's sequel and if a report in Variety is to go by, the next movie will be directed by Dexter Fletcher. Yes, part 3 is in the pipeline for the longest of time and since Downey Jr was busy with his assignments for MCU, this project was put on a backburner. Spiderman Far From Home Actor Tom Holland Says, 'Robert Downey Jr As Special to Me As Tony Stark Is to Peter Parker'.
However, last year when Warner Brothers confirmed the return of Robert with Jude Law in Sherlock 3, they didn't insist on Guy Ritchie continuing with his directorial duties. And reports suggest that the studio has planned to drop this Aladdin director from their next outing. Fletcher who has previously helmed movies like Bohemian Rhapsody and Rocketman will take over the mantle and present his version to the world. Sounds exciting, eh? Here's A Picture Of Robert Downey Jr With His Onscreen Daughter Lexi Rabe That We Bet You'll Love 3,000!
The franchise was started in 2009 followed by its sequel in December 2011. And it's only after eight years that the production house has green-lighted this project that may start rolling next year. Yea, the wait is still gonna be too long.