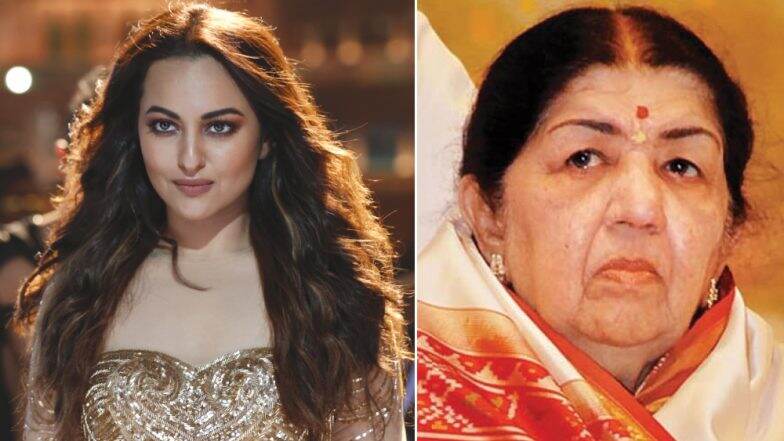 A host of classics have recently caught the eye of Bollywood composers and the trend of remixes has become the new norm. The latest song to enter this list is Sonakshi Sinha's special number form Total Dhamaal which is a remix of Helen's popular dance number "Mungda". 
The song after releasing last week is drawing a lot of negative responses not just from the fans but also from industry folks. After, lyricist Javed Akhtar mentioned in a Twitter comment that he was 'disgusted' with the remix, veteran singer Lata Mangeshkar has recently expressed her disappointment about remaking old songs. Mungda: Sonakshi Sinha Loves to Emerge from Water in Her Songs or is It Just Coincidence?
Watch the remix of Mungda song here: 
In an interview with Deccan Chronicle, the singer said, "Our songs (the songs sung by the Mangeshkar sisters Lata, Asha and Usha) were created after a great deal of thought and they were done with sensitivity and care. To rip them off in this arbitrary manner is not correct."
Composer Rajesh Roshan too stated in an interview that new composers have lost originality and are not confident enough to produce new songs.
Here's the original Mungda song starring Helen:
Apart from "Mungda", all the recent hits such as "Aankh Maarey", "Tere Bin", "Dilbar" have all been remixes too. The yesteryear singer stated that she is saddened by this trend. Bollywood composers have time and again relied on old songs for hit albums in recent times.