Bollywood has developed this weird kind of liking for the recreation of songs. There were times when songs were the USP of the films, so much so, that these tracks would help the films float even if the script was dud. However, 2017-2018 suddenly saw this new trend of computerization of old iconic songs and now we are even beyond complaining! Now, what if we tell you that the makers are even recreating scenes? Helen's hit song "Mungda" (Inkaar) got a revamp in Total Dhamaal and Sonakshi Sinha has taken the lead. But probably, Sona took "Gandi Baat"'s success to heart and decided to make a ditto entry in her next song as well! Total Dhamaal Trailer Memes Are Funnier Than the Trailer! Ajay Devgn, Arshad Warsi, Madhuri Dixit, Anil Kapoor's Comic Caper Gets Roasted by Netizens.
So, Sonakshi Sinha made a sizzling appearance in R…Rajkumar's song. In the entry scene, she is seen emerging from the water in slo-mo and how her fans loved her sexy avatar. But then comes Mungda remake. Her ravishing avatar in RR has recreated the new track and it has this uncanny resemblance!
Mungda Remake Video Song
Gandi Baat Video Song
Now, it is a topic of debate if they purposely tried to give a slight spin to that amazing entry or was it just sheer coincidence. I mean, Sona does know that she has done a similar entry in one of her chartbuster songs, right? Or maybe, it is just that she loves to emerge like a mermaid, and we don't complain, tbh! She nailed her look in both the songs but here's the thing…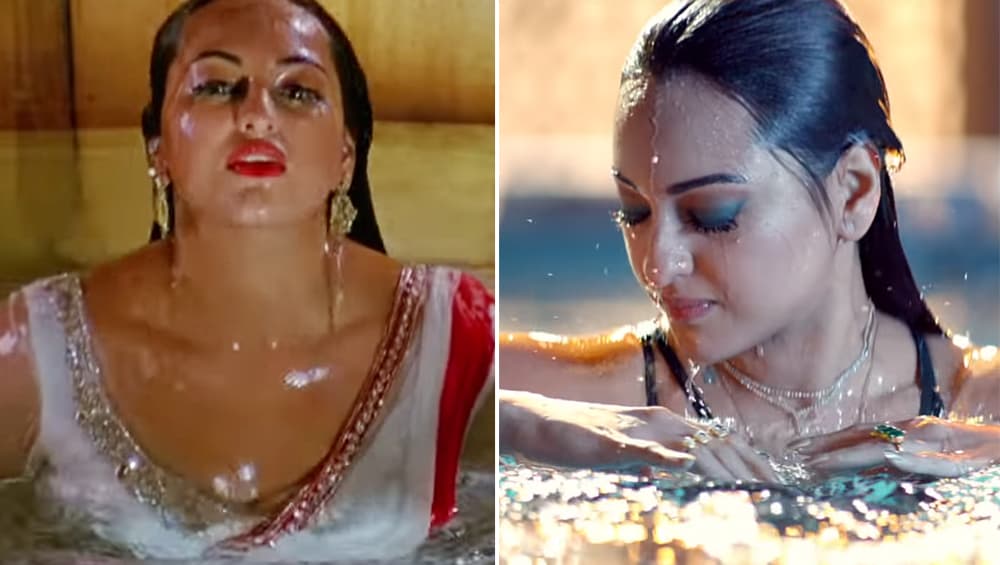 What we complain about is, the lack of originality! Yes, we got to see the popular pair of Sonakshi Sinha-Ajay Devgn in this. We also see how the actress has got killer moves and grooved well on the nicely-choreographed remake. But only, if we'd got the same thing on a newly created song, this might have turned into another of her OG hit without giving the public a chance to crib. All said and done, we do give a big thumbs up to this track, only and only for Asli Sona!