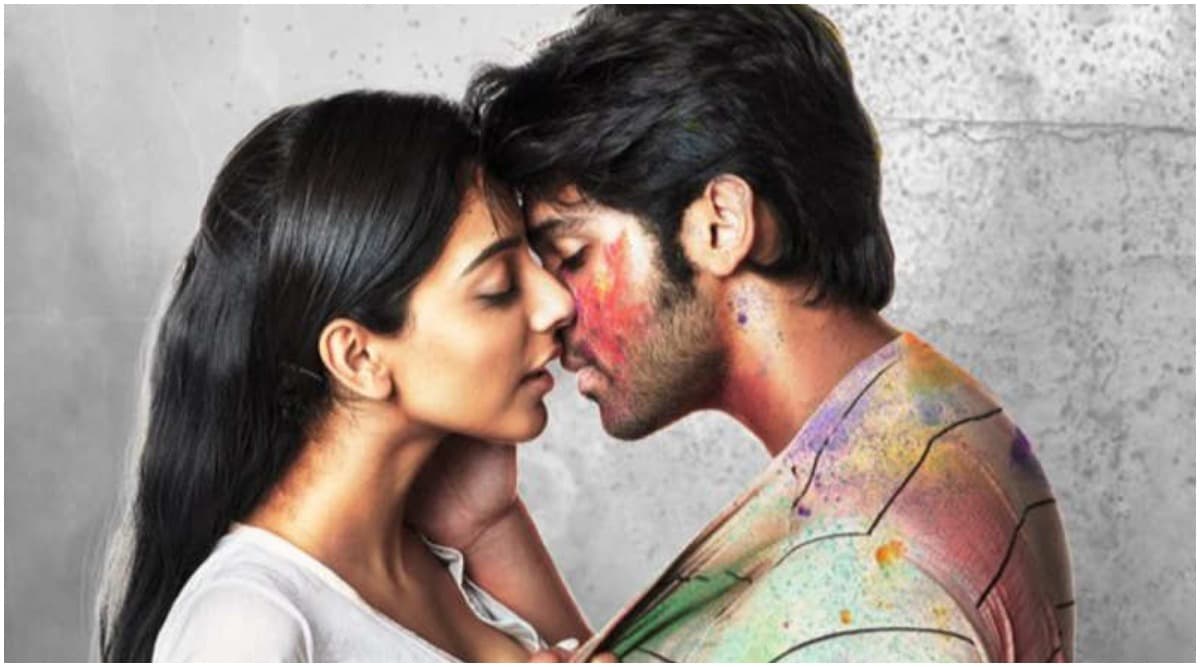 Despite being criticised for the evident male chauvinism and toxic masculinity of the protagonist, Arjun Reddy has found yet another remake in Adithya Varma. This film plays as a launchpad for Chiyaan Vikram's son Dhruv Vikram, who makes his big debut. Adithya Varma is a cut-to-cut rendition of the hit Tollywood film and also stars Banita Sandhu, Anbu Thaasan, Leela Samson and more essaying pivotal roles. So how has the film fared in the first half? Read on to find out. Dhruv's Adithya Varma To Clash With The Mighty November Baahubali The Beginning On 22 - Deets Inside.
The plot of the story is not different at all. The film begins with a super hungover Adithya Varma (Dhruv Vikram), fixing himself for a good lay. However, his desperate want to get some good sex is cut short as the girl's fiance arrives. Adithya leaves but not before making it known that the girl is sleeping around. Anyway, as he lays on his bed with his adorable pupper, Meera, it takes him back to the time when he met the love of his life, Meera Shetty (Banita Sandhu). It all starts with him being a total bully in love as he tries to pamper her and ensure that she is protected. Everything is going perfectly in their life but one small goof up, or rather witnessing of their "private space" causes havoc in their relationship. Not long distance but the need to get Meera married to someone from her caste, an inane stubbornness of every Indian parent, is what drives them apart. Adithya Varma Star Banita Sandhu Roped in For Vicky Kaushal's Udham Singh Biopic.
So far, Dhruv Vikram is phenomenal as Adithya Varma. Sure, the film does raise several concerns but none of them round up to his performance, which is good! There are some concerns with the direction by Gireesaaya. However, hopefully that will change in the second half. Stay tuned to this space for the complete review of Adithya Varma.