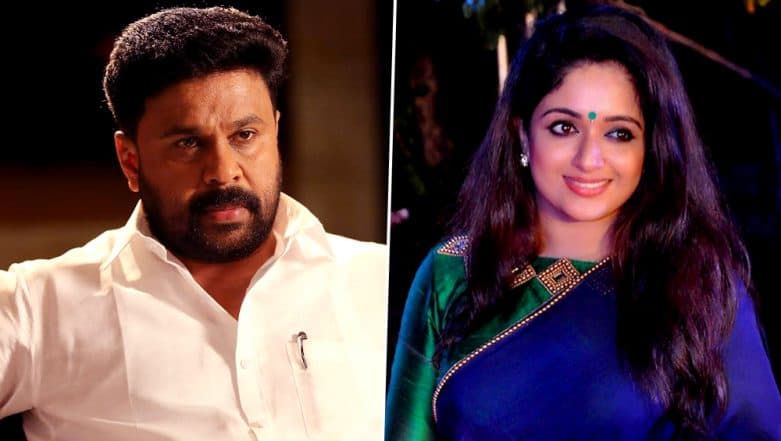 Dileep and Kavya Madhavan's picture is something we rarely get to see on social media platforms. The couple has been away from social media since quite some time. In fact they even make sure that their daughter Mahalakshmi's pictures doesn't get leaked on the internet. According to reports, Malayalam actors and Dileep and his wife Kavya Madhavan were spotted at the Guruvayur Temple in Kerala for their daughter Mahalakshmi's choroonu ceremony. Sunny Wayne-Renjini Kunju Wedding: Actor Dileep Poses With the Newlywed's, Nivin Pauly Extends Heartfelt Wishes.
As per a report in Manorama Online, Dileep and Kavya Madhavan along with their near and dear ones were present at Guruvayoor for their baby girl Mahalakshmi's choroonu (Annaprashana) ceremony. It took place early in the morning at 5. Before this ceremony, and Usha Puja was held and it was also attended by Dileep's daughter Meenakshi. The report also suggests that the ceremony was attended by Devasom administrator S.V. Shishir. However, pictures of the same haven't been released on social media. Malayalam Actress Assault Case: Dileep Missing at Case Hearing; Lawyer Says He Has Personal Issues.
Dileep and Kavya Madhavan's daughter Mahalakshmi was born in October 2018. The couple who is protective about their child, have not released a single picture of their daughter. Fans of Dileep and Kavya are eagerly looking to catch a glimpse of the happy little family. It was after their choroonu's ceremony that Dileep managed to meet the newlywed's Sunny Wayne and Renjini Kunju at Guruyavur. Pictures and videos of the trio splashed on the internet and many were under the assumption that Dileep was there to attend the wedding.