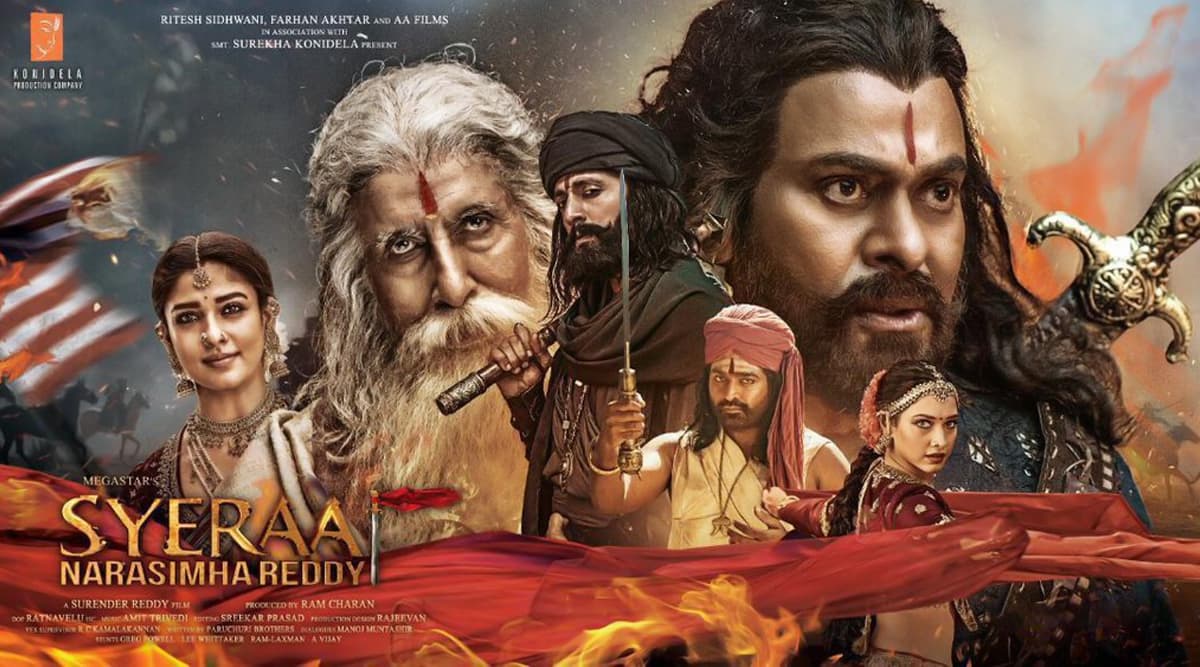 Koilkuntla, October 3: The 'first day, first show' craze of watching the film ended sadly for seven sub-inspectors in Andhra Pradesh's Kurnool district on Wednesday, October 2. The policemen who had gone to watch Chiranjeevi's Sye Raa Narasimha Reddy after they bunked their duties have been suspended. The incident came to light after one of them clicked a picture and posted it on social media, The Hindu reported. Sye Raa Narasimha Reddy Movie Review.
The cops now face disciplinary action for bunking their duties. None of the policemen had applied for the leave. Despite this, they travelled to Koilkuntla to watch the new release, The Hindu reported. Interestingly, Koilkuntla is the place where Uyyalawada Narasimha Reddy was beheaded in 1847 for revolting against the East India Company. Sye Raa Narasimha Reddy: Confirmed! Anushka Shetty is a Part of Chiranjeev's Historical Saga and her Addition Just Amps up Our Excitement.
The photo was widely circulated on social media and came into the notice of Kurnool SP K Fakeerappa, who asked Deputy SPs of Nandyal, Allagadda and Dhone areas to take action against the policemen and conduct an enquiry.
The senior officials were irked by sub-inspectors as October 2 was 150th birth anniversary of Mahatma Gandhi. "The sub-inspectors picked a wrong day to skip work. If it were any other day, they might even have gotten away with it!' a police officer told The Hindu. The date also collided with openings of village secretariats in Andhra Pradesh.