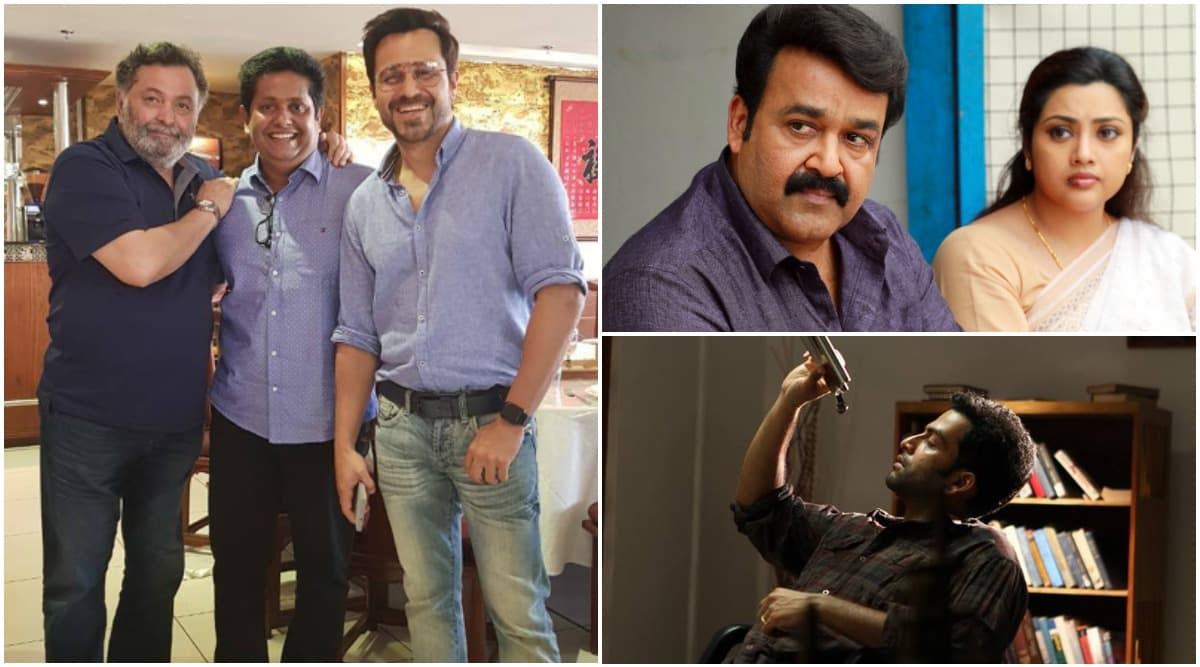 Jeethu Joseph, the Malayalam director responsible for giving Malayalam Cinema a cult classic in Drishyam, is making his Bollywood debut this year. He has directed the remake of the Spanish film, El Cuerpo, that was made by Oriol Paulo. Another film of Paolo, The Invisible Guest, was earlier remade this year in Bollywood as Badla, starring Amitabh Bachchan, Taapsee Pannu and Amrita Singh. The Body stars Rishi Kapoor and Emraan Hashmi in the lead, along with Sobhita Dhulipala and South actress Vedhika in important roles. The trailer that came out on November 15 gives the impression that it would be a faithful remake. The Body: Emraan Hashmi and Rishi Kapoor's thriller to Clash with Rani Mukerji's Mardaani 2 on December 13.
Interestingly, Jeethu's biggest hit has also been remade in Hindi with the same name though with a different director. The Hindi remake of Drishyam was directed by Nishikant Kamat, and had Ajay Devgn, Shriya Saran and Tabu in the lead. Though it was not as acclaimed as the original, the movie was a hit at the box office. Returning to the original, Drishyam is not the only thriller that Jeethu had made, as the director made his debut in Malayalam cinema with the same genre. And now he does something similar for his Bollywood debut too. The Body Trailer: Emraan Hashmi and Rishi Kapoor's Thriller Looks Edgy and Intriguing (Watch Video).
Here are five thrillers that Jeethu had directed for Mollywood, that you should watch to understand his style of working when it comes to the genre.
Detective
Jeethu Joseph's debut is an underrated movie; an investigative thriller with its accompanying twists and turns. Actor/MP Suresh Gopi has a dual role in the film - that of a politician accused of triggering his wife's suicide, and his estranged half-brother, who investigates the murder.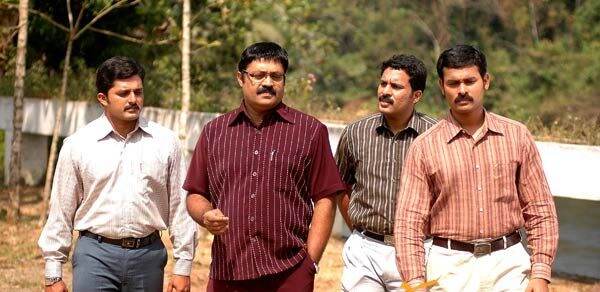 The movie is filled with enough red herrings and the investigation is bound to keep you hooked. The reveal of the suspense is bound to surprise you, which is an achievement for sure, considering how difficult it is to make murder mysteries these days.
Memories
Jeethu teams up with Prithviraj Sukumaran for this murder mystery thriller that was a hit at the box office. Prithviraj plays an alcoholic but brilliant ex-cop who wallows over his guilt in the deaths of his wife and kid. Meanwhile, a serial killer is murdering men in his town, and his previous boss decides to bring the ex-cop back to find out who is behind the killings. Prithviraj Sukumaran Birthday: From Nandanam to Lucifer, 15 Movies That Defined This Malayalam Superstar's Interesting Career.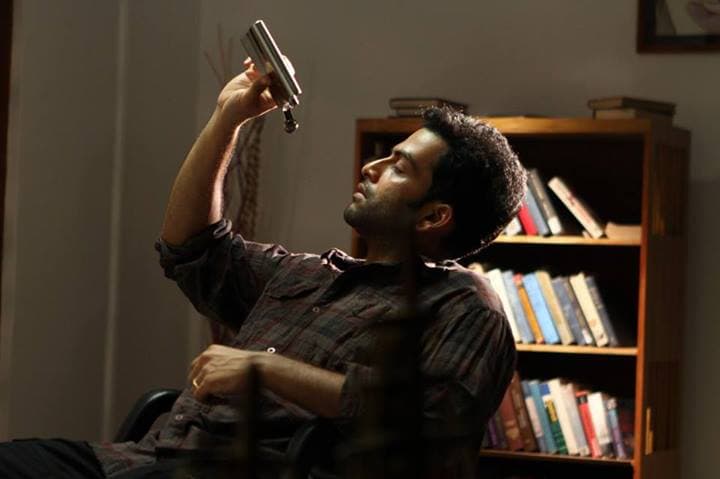 While Memories' reveal isn't as interesting as Detective, the film makes up for that with a terrific buildup and Prithviraj's excellent performance. Memories was later remade in Tamil as Aarathu Sinam with Arulnithi stepping in Prithvi's shoes.
Drishyam
Here come the biggest hit in Jeethu's career and also one of the biggest blockbusters in Malayalam Cinema. While its lead star Mohanlal went on to score bigger hits in Pulimurugan and Lucifer, neither gathered the critical acclaim that Drishyam got when it came out in 2013. Loosely based on the novel The Devotion of Suspect X, Drishyam is about a father who is determined to protect his family after an unexpected murder happens in their house. Mohanlal Birthday Special: 12 Movies of the Superstar from 12 Genres That You Should Watch if You are a Lalettan Fan.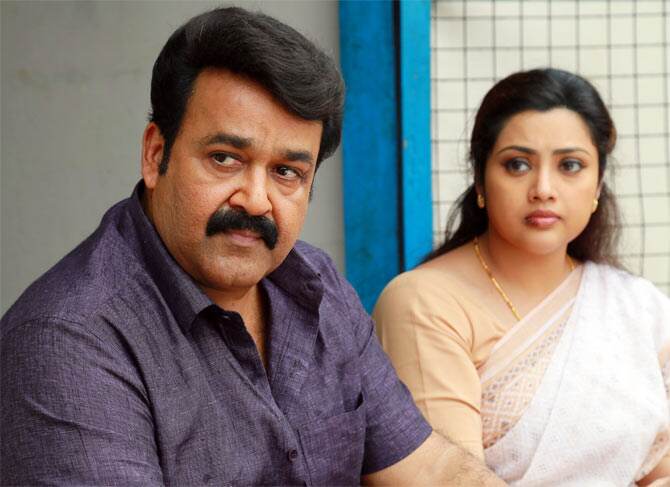 The movie is filled with some really good twists, with terrific performances from Mohanlal and Asha Sharat. Jeethu later remade the film in Tamil as Paapanasam, with Kamal Haasan and Gauthami in the lead. The Tamil remake also received the same kind of appreciation and was a box office hit too.
Oozham
After Memories, Prithviraj and Jeethu reunited for Oozham. This time, they settled for a revenge thriller. The movie is about a young man who decided to seek vengeance against the people who were involved in the killings of his family members.
Unlike the other films in the list, Oozham wasn't very well-received and performed averagely at the box office, mostly because it was pitted against the expectations raised from Drishyam. But the film was not bad per se, with some intriguing twists and turns, and fine performances from Prithviraj, Balachandra Menon and Neeraj Madhav, who Bollywood knows as the terrorist Moosa from Amazon Prime series The Family Man. The Family Man: All You Need to Know About Malayalam Actor Neeraj Madhav Who Impressed You As Moosa Rahman in Manoj Bajpayee's Web-Series.
Aadhi
Aadhi was a star-kid debut vehicle for Mohanlal's son, Pranav Mohanlal. There was immense hype around his debut, which worked in the favour of the film, and Aadhi turned out to be a hit at the box office. Pranav plays Aadhi, a well-to-do youngster with singing aspirations. A singing gig in Bangalore goes horribly wrong, as Aadhi gets involved in the death of a don's son, and now he is on the run to save his skin.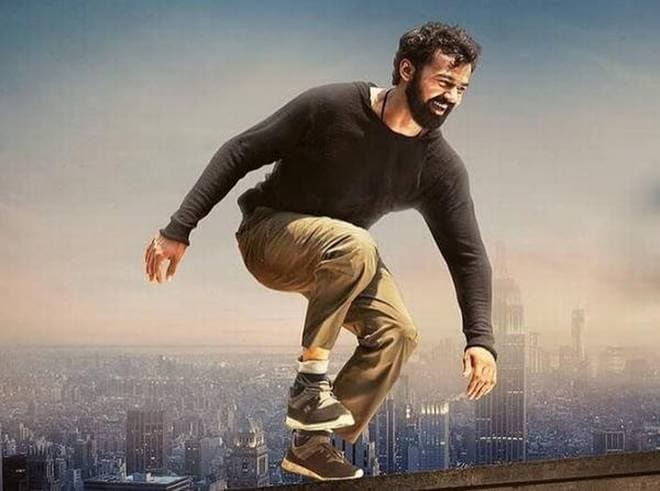 While Pranav's performance was nothing to write about, Jeethu made good use of his amazing parkour skills. The narrative is also intriguing and there are surprising turns from the supporting cast like Siddique, Anusree, Sharaf U Dheen and Sijo Wilson.
While Jeethu did make some good thrillers, he also had successes in other genres. His second film was a family drama in Mummy & Me. My Boss, his remake of the Hollywood film The Proposal, was a hit too. Between Drishyam and Oozham, he directed Life of Josutty, a coming of age film, starring his My Boss lead Dileep. Most of these films had worked at the box office. Let's see if Jeethu can claim the same success in his Bollywood innings too.