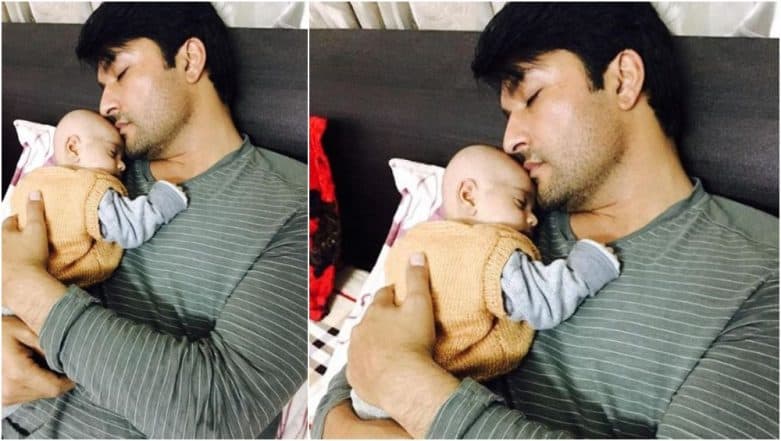 'Girls love their daddies' and vice versa. And this is something that goes without saying. This and so many other sayings about the bonds of fathers and their daughters, make perfect sense. And experiencing the same kinda feelings is actor Anas Rashid, who was last seen as Suraj Rathi in Star Plus' Diya Aur Baati Hum. Anas and his wife Heena Iqbalin welcomed their first child, a baby girl on February 12. Diya Aur Baati Hum Actor Anas Rashid Names His Newborn Angel Aayat – View Pic
In fact, Anas himself had announced this good news to his fans on social media. The pair also named their baby girl Aayat.
Check out Anas' announcement below:
Here's the first picture of Anas with his daughter Aayat:
View this post on Instagram
And here's yet another recent upload of Anas and his daughter, where we can see Aayat rest on Papa dearest's shoulder, while the latter rocks her to sleep.
Check out the snap below:
View this post on Instagram
Anas and Heena's was an arranged marriage match. The pair got engaged to each other on April 2017 and tied the knot the same year in September. Unlike Anas' previous rumoured girlfriend actress Rati Pandey, Heena is a non-industry person and belongs to the corporate sector. Heena is also 14 years younger to Anas.