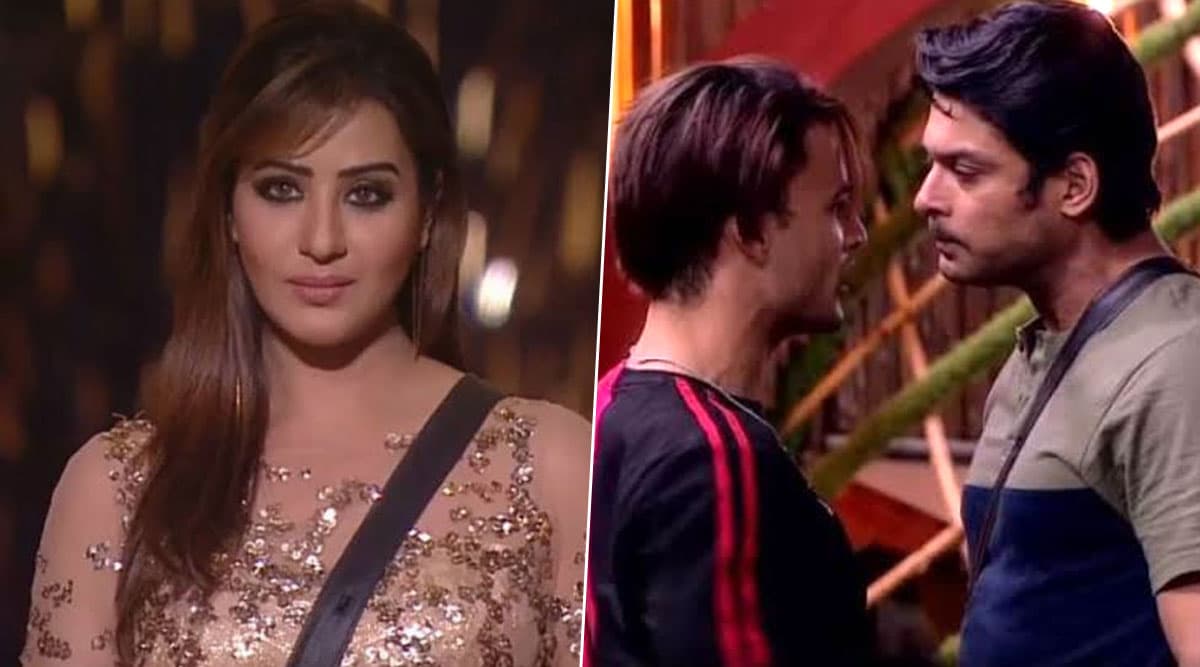 Last night (January 21) the Bigg Boss 13 house was on fire, courtesy, the abusive and violent fight between frenemies Sidharth Shukla and Asim Riaz. Upon this fight, in no time, Twitter got divided and fans of Shukla and Riaz started to also act just like the two; fight. All that being said, many ex Bigg Boss contestants also joined the bandwagon and supported their favourite. Now, the latest to add her thoughts on the epic clash between Sid and Asim is none other than, Bigg Boss 11 winner Shilpa Shinde. And surprisingly, she has taken a side. Bigg Boss 13: Paras Chhabra's Girlfriend Akanksha Puri to Enter the Controversial House Over the Weekend? Deets Inside.
In an exclusive interview with SpoyboyE, Shilpa slammed the makers for being biased towards Sidharth. She said, "The channel has crossed all their limits of being biased towards Sidharth Shukla. In yesterday's fight, Asim didn't do anything wrong, yet Sidharth Shukla brought his family into the fight. I saw him saying 'Tu aur tera bhai' tere baap ki galti hai'. Like really? When the two were called in the confession room, we saw how Sidharth was being explained by Bigg Boss whereas Asim didn't even get a chance to speak."
Check Out Sidharth Vs Asim Below: 
That's not it, as the TV actress also added more incidents which hint how the current season of the reality show is blindly biased towards one contestant. She said, "Sidharth Shukla ke liye bahar se khana bankar aa raha hain. On the name of typhoid, he was sent out and then again came back whereas Devoleena didn't get this opportunity. I'm not understanding where is this Bigg Boss heading? People are abusing each other, hitting, personal matters are being brought up and whatnot. I just hope that they be fair and declare the winner on the basis of the actual count of votes."
When quizzed who she wants to see as a winner, Shinde added, "Asim is a true winner. He is doing entertainment, giving content, taking stand, and he is absolutely real. Aur agar Sidharth Shukla ko inn logon ne winner banaya toh dekhna uski aisi sachai sabke saamne laaungi. Log shock ho jaayenge". Stay tuned!