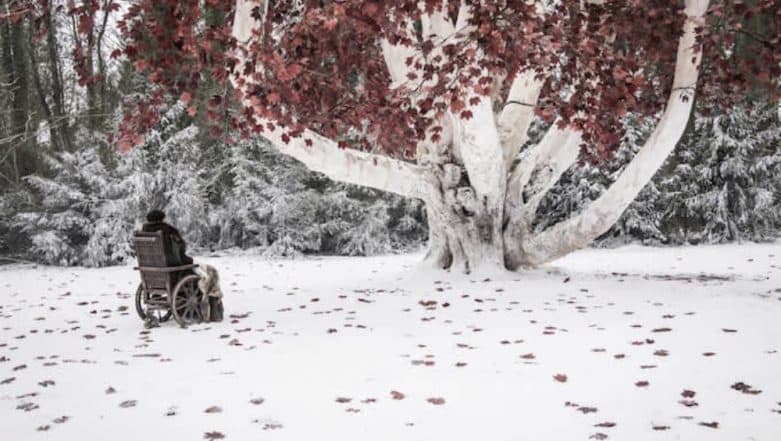 The first episode of Game of Thrones season 8 was very well received by the fans. The airing broke records as the episode garnered the highest viewership ever across the world. Now, all eyes are on Game of Thrones season 8's episode 2. The new episode will air on April 22. While the fans in the US will be able to watch it on HBO, at its home. Fans in India would have to go through a wee bit of extra work. But that doesn't mean you can't watch the show along with the US. Game of Thrones is the kind of property now that if you don't watch it as soon as possible, you don't get to complain about the spoilers. Game of Thrones 8 Episode 1 Recap: From Shocking Nudity to Jon Snow's Dragon Ride, 12 Best Moments in the First Episode of the Final Season (SPOILER ALERT).
You can catch Game of Thrones season 8 episode 2 on Hotstar. The OTT platform will begin streaming the new episode from 06:30 AM on April 22. You will need the premium membership of Hotstar to be able to watch it. The first one month on Hotstar is free for users, so you can catch four episodes in total for free. Given the fact that the four episodes air without missing out on a week. After the free trial, it is Rs 299 per month for the premium membership. [SPOILER] Game of Thrones 8 Premiere: Sansa Stark-Tyrion Lannister, Jon Snow-Arya, Bran-Jaime - 5 Reunions that Steal the Show.
The new promo of the second episode of Game of Thrones has shown us that the army of the dead is inches away from the Winterfell. Jaime will be paying for his crimes soon. Sansa has her eyes set on vengeance from Jaime. Not to forget that the final shot of the first episode was Jaime coming face to face with Bran, the boy he tried to kill in season 1, but only ended up paralysing him.