Star Bharat finally launched Kaal Bhairav Rahasya 2. Starring Gautam Rode and Additi Gupta in the lead roles, the mystery thriller is expected to raise the bar higher than it's previous season, even though the storyline is very different from season 1. This time, the concept of the show focusses on the royal family residing in Kanakgarh and how every heir of the family is cursed to die whenever he turns 30 years old, a curse that has been going on in the family for over 150 years. In a candid interview, lead actor Gautam Rode revealed all about the show. Gautam Rode EXCLUSIVE: The Star Speaks Up About Acting After Marriage and Why He Chose Kaal Bhairav Rahasya 2!
With the show airing its first episode tonight, here's what we have to say about the first episode of the show.
Here's what happened so far: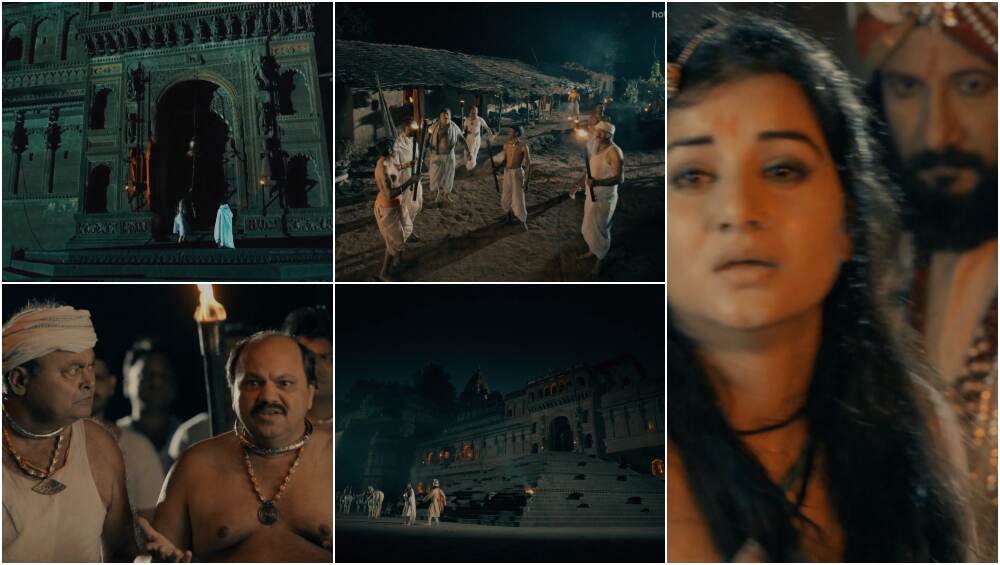 A woman (Lali) is seen running in the jungles with a small boy as some men pursue her on horses. She reaches the Kaal Bhairav Temple, rings a bell and screams for help. Turns out that the men on horses belong to the royal family, out of which the king first kills her son and then forces himself on her. Villagers who hear the bell and come to Lali's rescue and are shocked to witness the events that follow. Lali is stabbed by the king, but not before she curses him that no heir of his family will live after they turn 30 years of age.
Modern-day Bhopal is shown where a bubbly Archi (Additi Gupta) and an apprehensive Veer (Gautam Rode) are introduced. Veer, who is clearly in love with Archi, Veer proposes to her after a meeting in the cafe. Archi asks him for 1 day to reply and the duo heads their respective ways while reminiscing their good moments. On reaching home, Veer gets his elder brother's (Siddhant Karnick) call and is reminded of the family's curse. He gets traumatised and hangs up. Veer then hears his inner self, provoking him for dreaming of settling down with Archi, in spite of knowing that he is cursed.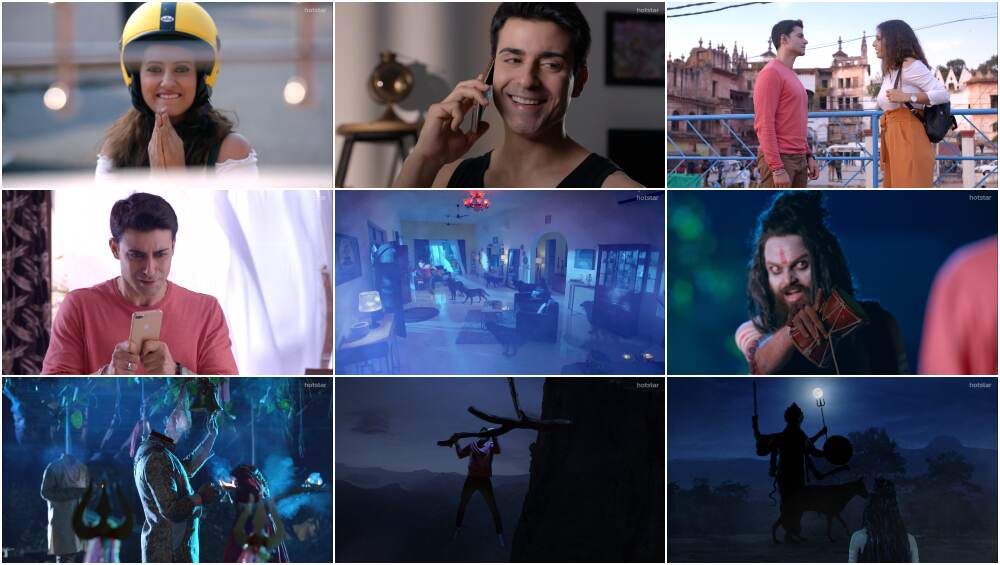 Veer then visualises a widowed Archi calling out to him and faints. He gains consciousness only to find himself surrounded by dogs. He runs out of his house where he encounters the baba, who warns him that his 'kaal' is catching up with him. Veer then escapes on his bike, but stops when he hears someone performing an 'aarti'. However, much to his shock, he sees beheaded bodies performing the pooja and escapes from there too. The episode ends with Veer falling off his bike and tumbling down a hill, where he sees the shadow of Kaal Bhairav coming towards him.
Let's start with what we did not like: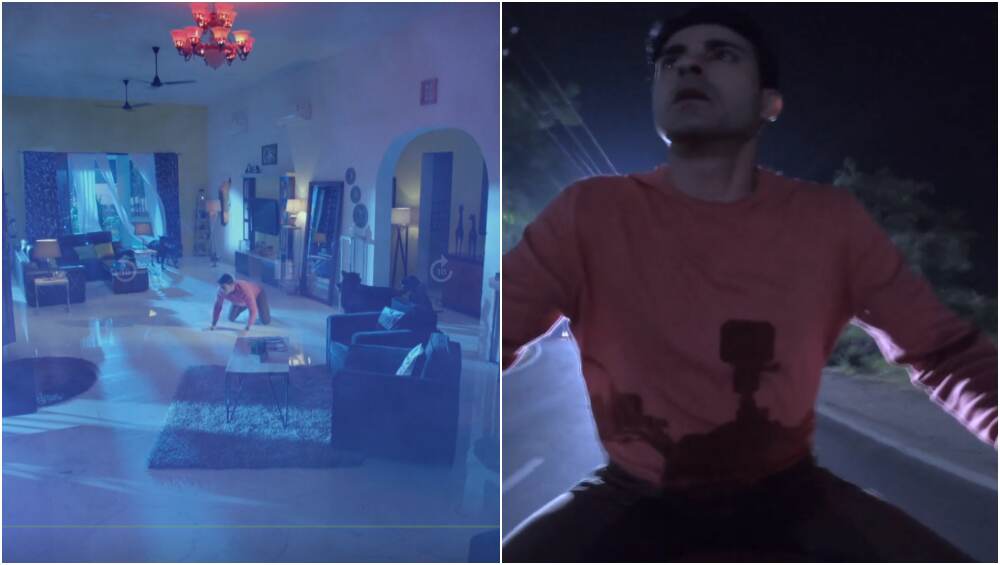 Some scenes got a little confusing to us. Like the last part of the episode. We couldn't really make out if all that happened with Veer (the dogs surrounding him, the beheaded men walking towards him and him seeing Kaal Bhairav's shadow), were his hallucinations or reality.  Also, there was a blooper as well where, in one of the scenes, the shadow of the go-pro attached to Gautam's bike was visible.
What We Liked:
What really caught our attention was how the episode opened. This one has its own title track which has been beautifully portrayed.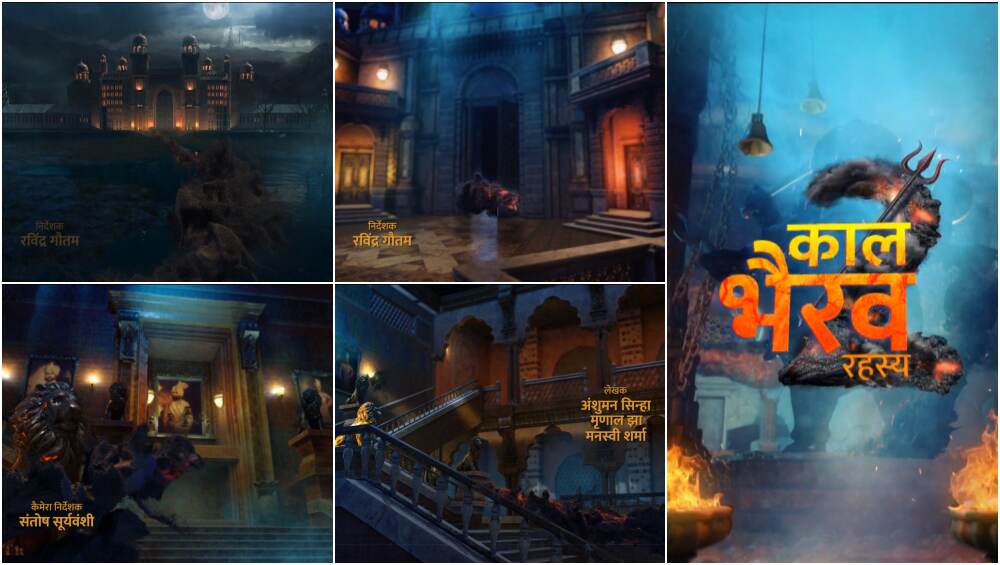 Having shot at original locations, the first episode was visually stunning. Right from the opening scene to Veer and Archi's song sequence only added more appeal to the episode. Additi and Gautam have a natural chemistry and ace their roles perfectly.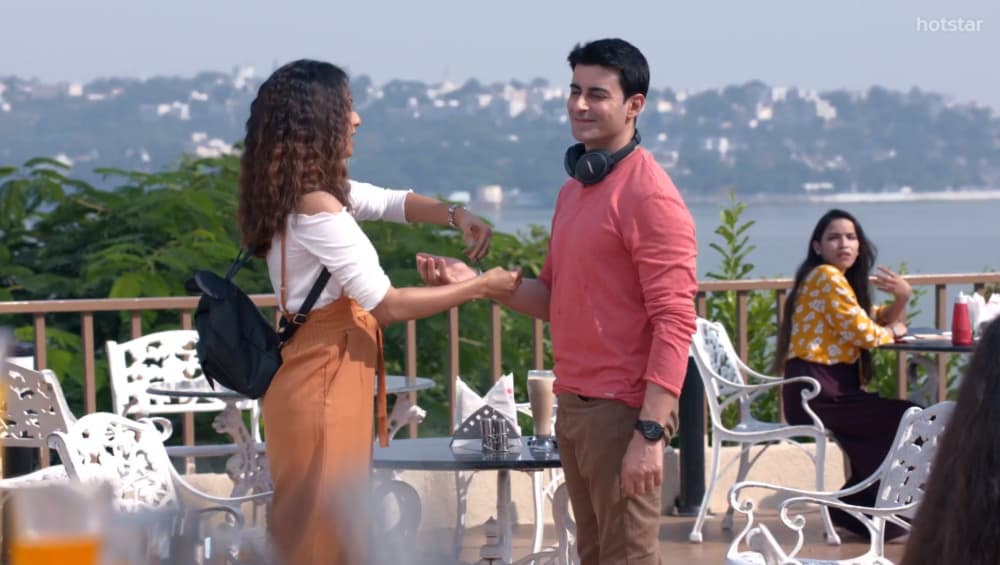 What we also liked was how the first episode itself revealed to viewers what to expect out of the show. There was no dragging the story and the makers jumped right onto the point... we mean right into the main plot. While this CAN backfire on them with viewers making a quick decision with regards to whether or not they want to watch the show, we do feel that the gripping episode will make viewers want to come back for more thrill.
Did you guys like the premiere episode of the show? Do you think that with popular faces like Gautam, Additi and Siddhant this show will make it to the Top 10 TRP list?